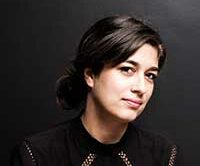 Marike Splint
Head of Directing; Associate Professor
Marike Splint is a Dutch French-Tunisian theater maker based in Los Angeles, specializing in creating work in public space that explores the relationship between people, places and identity.
She has created shows in sites ranging from a bus driving through the streets of a city to wide open meadows, taxicabs, train stations, beach piers, subways and hotel rooms. Presenters of her original work include La Jolla Playhouse/WOW Festival, UCLA Center for the Art of Performance, Skirball Cultural Center, Metro Art Los Angeles and the Los Angeles Exchange Festival (USA); Oerol Festival, Theaterfestival Boulevard, Over het IJ Festival (The Netherlands); Urbane Kuenste Ruhr (Germany); GeoAIR (Tbilisi, Georgia); and Anciens Abattoirs de Casablanca (Morocco).
She co-edited the book Tbilisi — It's Complicated, composed of artistic accounts that critically reflect on recent urban and social changes in Georgia's capital Tbilisi, and curated the 2014 edition of Winters Binnen Festival in Amsterdam, showcasing more than 50 performances and concerts in site-specific venues across Amsterdam-Noord. She has been invited as a fellow to the Internationales Forum at the Theatertreffen (Berlin), and to the Rencontres Internationales at the Festival TransAmériques (Montreal).
Splint is the recipient of a Fulbright Scholarship, a Hellman Fellowship and a Columbia University Merit Fellowship, among other awards. She received her B.A. in philosophy from the University of Amsterdam and her M.F.A. in directing from Columbia University.