Designer in Residence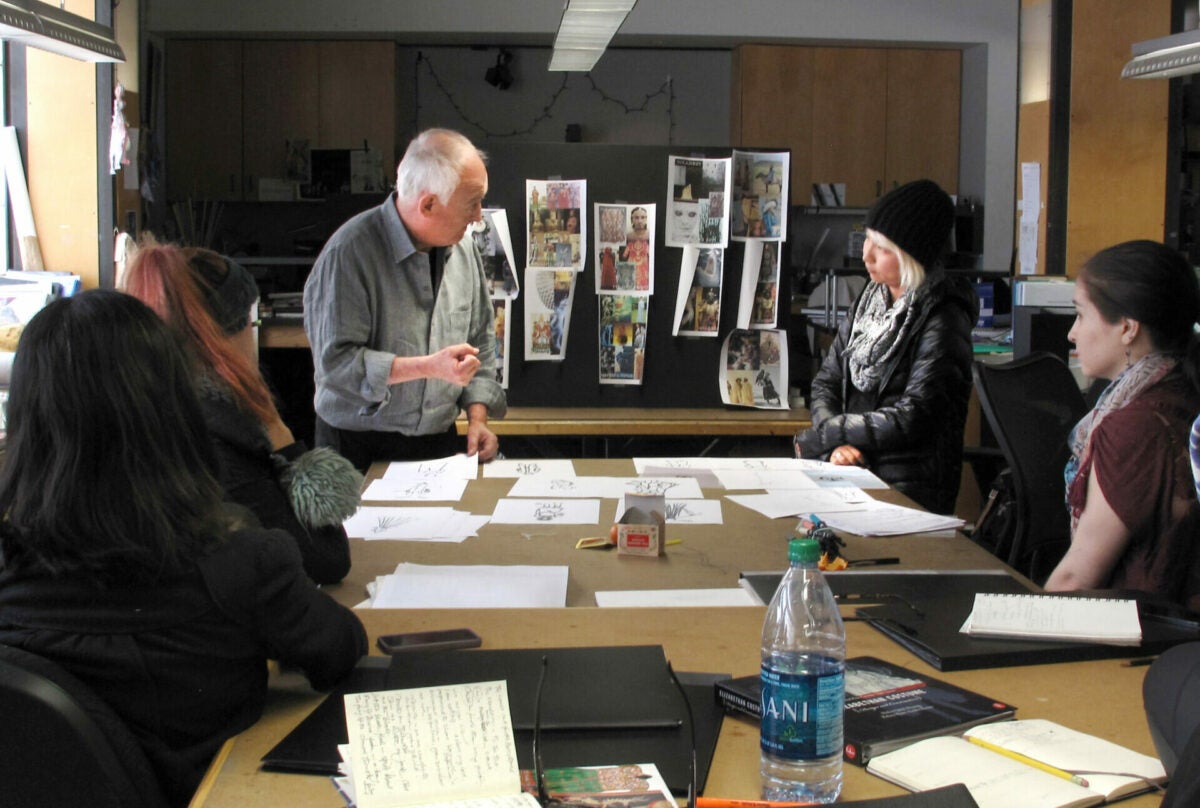 The David C. Copley Costume Designer in Residence allows UCLA TFT graduate design students to be mentored by a highly acclaimed industry professional at the very early stages of their careers.
Three-time Academy Award-winning costume designer Sandy Powell (Shakespeare in Love, The Aviator, The Young Victoria) served as the first Designer in Residence in 2014, and three-time Academy Award-winning designer James Acheson (The Last Emperor, Dangerous Liaisons, Restoration) served in 2015. The annual Copley, Designer in Residence provides our UCLA TFT students with the unique opportunity to experience master classes and a portfolio review with world-renowned creative artists. Our location, in the heart of the entertainment industry, and adjacent to the hub of production, UCLA TFT is the best place to receive a professional design education. Past Designers in Residence have included distinguished costume designers, Ruth E. Carter (Black Panther), Mark Bridges (Phantom Thread), Judianna Makovsky (Harry Potter), Kym Barrett (The Matrix), and Michele Clapton (Game of Thrones). Designers in Residence lead an in-person graduate-level costume design course during Spring Quarter, in the past they have also hosted a screening at TFT and held a public lecture on their career.