Sketch to Screen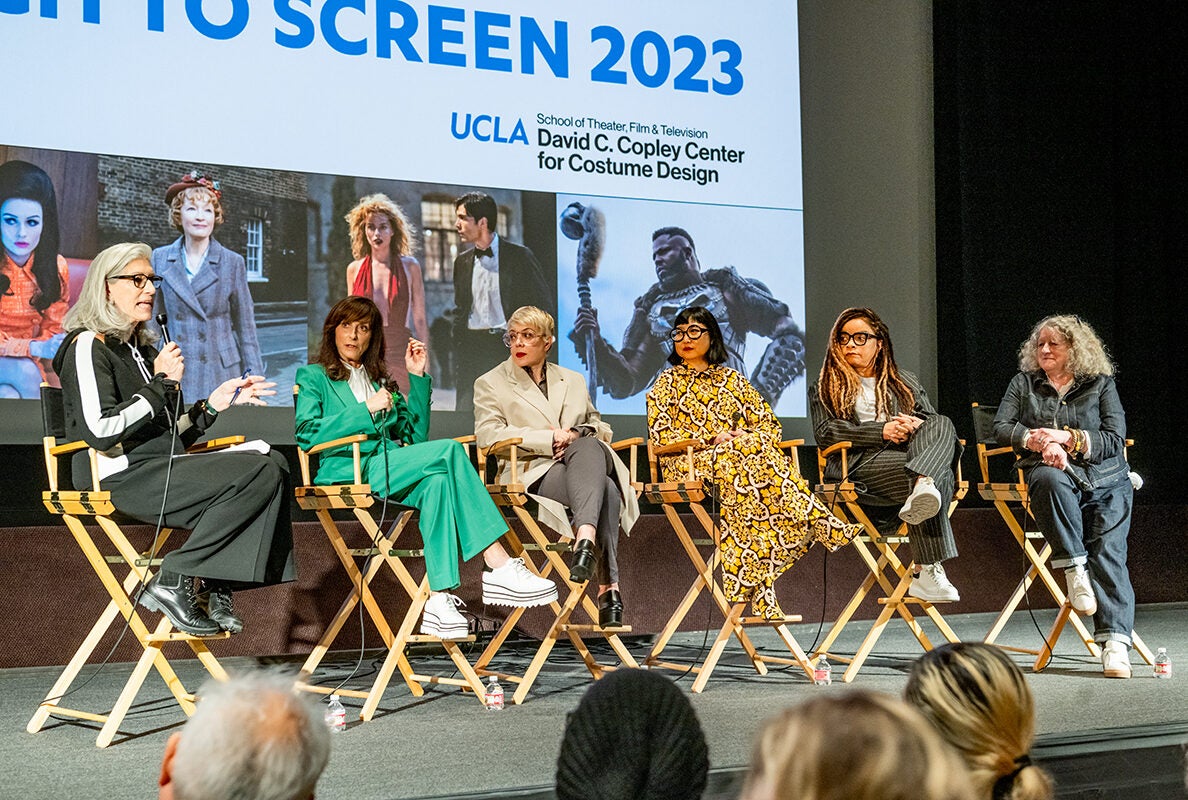 On the eve of the Academy Awards, join the five Oscar nominated costume designers for an intimate conversation and insights into their creative process.
In a unique, one of a kind setting, Sketch to Screen gathers the most distinguished international costume designers to discuss their pivotal contribution to great movies and cinema storytelling. The audience is treated to a dialogue with the artists whose designs inspire cosplay, spark fashion trends and become the icons of international popular culture.
Presented by UCLA TFT's David C. Copley Center for the Study of Costume Design, the 14th annual Sketch to Screen Costume Design Panel will take place on Saturday, March 9, 2024.
Costume designer and Distinguished Professor Deborah Nadoolman Landis, Ph.D., Chair and Founding Director of the Copley Center, welcomes a stellar group of Academy Award nominated designers for a wide-ranging conversation on the art of costume design, their careers, and their professional collaborations. Moderated by Professor Landis, these distinguished designers and colleagues engage in a candid, sometimes rollicking, and thought-provoking exchange about the central role that costume plays in cinematic storytelling.