A Rich History 
with Roots in Hollywood's
Golden Era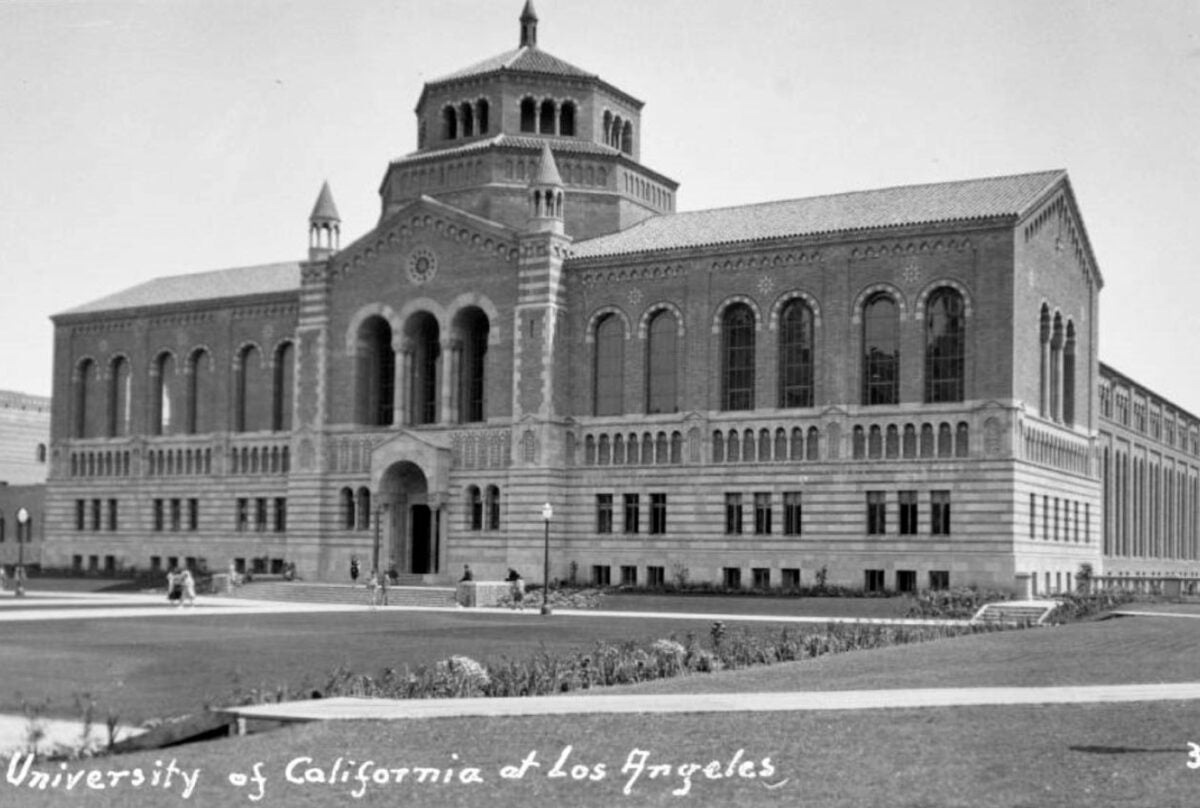 1941 – 1953
College of Allied Arts
The study of drama first appeared on the UCLA campus as English Department classes in the College of Allied Arts in 1941. They provided fundamentals in public speaking, dramatic reading, set design and play production, among others. In 1947, the Theater Arts department was established with film producer Kenneth Macgowan (Little Women, 1933; Becky Sharp, 1935) as its first chair. One of his initial hires was William Melnitz, a German theater director émigré who had worked with the legendary Max Reinhardt, and who became the department's chair in 1953.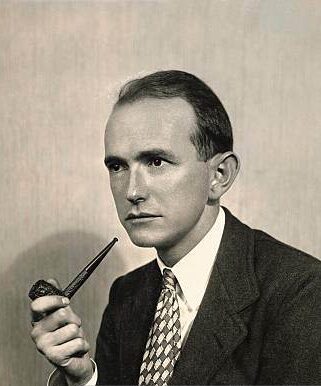 Kenneth Macgowan
An American film producer. He won an Academy Award for Best Color Short Film for La Cucaracha (1934), the first live-action short film made in the three-color Technicolor process.
1960 – 1963
College of Fine Arts
In 1960 the department became part of the UCLA College of Fine Arts; Melnitz was its founding dean. For its first two years the department offered undergraduate study across three divisions: Theater, Motion Pictures and Radio. Developed in cooperation with the Academy of Motion Picture Arts and Sciences, the four major radio broadcasting networks in Hollywood, and the Associated Committee on Television, this arrangement marked the first time a leading university had brought together these distinct subjects under a single administration. Melnitz spearheaded the building plan that enabled the College of Fine Arts to grow quickly in stature and create new facilities. In 1963, Theater took up residence in Macgowan Hall, and in 1967 the Department of Motion Pictures, Television and Radio moved into Melnitz Hall. Gradually, the departments became more specialized across disciplinary lines in educational, research and production activities. Melnitz retired in 1967.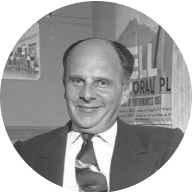 William Melnitz
A noted theater scholar, he devoted two decades of his life to building UCLA's theater arts program.
1967 – 1987
The UCLA Film & Television Archive
Between 1967 and 1987, the two departments continued to grow and develop their reputations while remaining in the College of Fine Arts. The UCLA Film Archive was established in 1968 to preserve and restore film materials for research and educational purposes. In 1976, it merged with the ATAS/UCLA Television Library to become the UCLA Film and Television Archive. During the 1970s and 1980s, the school expanded its curriculum to include a wider range of topics and specializations. This expansion allowed the school to better serve the needs of a changing entertainment industry. The Producers Program was established in 1984, which provided specialized training for students interested in careers as creative producers and executives. It is now ranked among the top graduate producer training programs in the country. The study of digital media was also added during this period. Several notable alumni made significant contributions to the film and television industry during this time as well, including director Charles Burnett (Killer of Sheep), director Francis Ford Coppola (The Godfather), producer Moctesuma Esparza (The Ballad of Gregorio Cortez) and screenwriter Colin Higgins (Harold and Maude), among others. The College of Fine Arts was dissolved in 1987.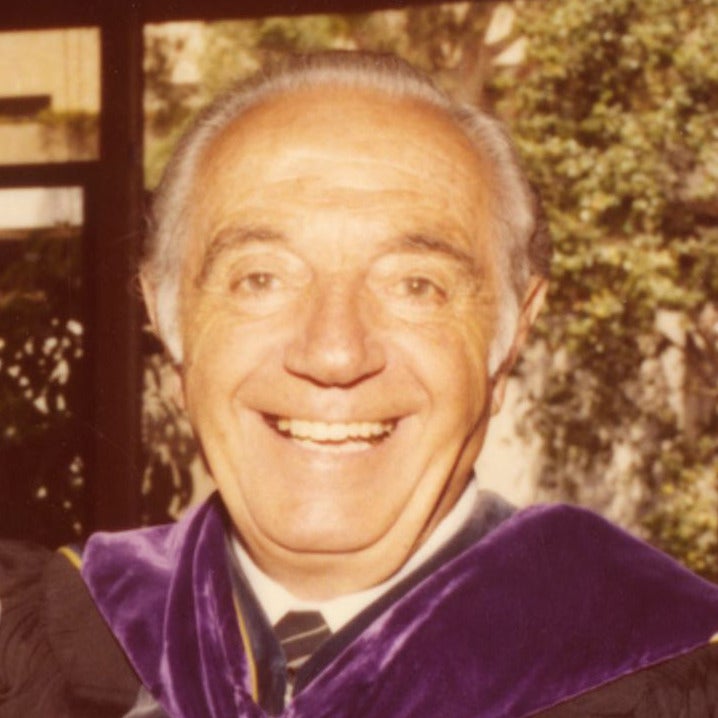 Charles Speroni
Dean, College of Fine Arts (1968-1979) and Charles Speroni Endowed Chair in Medieval and Renaissance Literature & Culture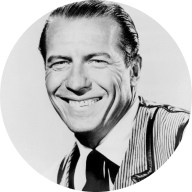 Robert Gray
During his tenure as Dean of the College of Fine Arts, which concluded in 1987, he was honored by the president of Mexico for his cultural and artistic contributions and for his outstanding leadership in advancing Mexican arts at UCLA.
1990 – 1999
School of Theater, Film and Television
The School of Theater, Film and Television was created in 1990 with eminent film, television and Broadway director Gilbert Cates as its founding dean. Dean Cates set out to create a professional conservatory environment within UCLA, which by then was a dominant research university. With his guidance, new faculty were hired, the curriculum was expanded and direct outreach to the entertainment industry was markedly increased.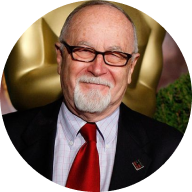 Gilbert Cates
An American film director and television producer. He was director of the Geffen Playhouse and was well known for having produced the Academy Awards telecast a record 14 times between 1990 and 2008.
1999 – 2009
The World's Largest University-Based Media Archive
Distinguished professor and film historian Robert Rosen became UCLA TFT's second dean in 1999, after spearheading the growth of the UCLA Film & Television Archive into the world's largest university-based media archive. In the United States, it is the second largest moving image archive after the Library of Congress. Dean Rosen built upon the foundation established and successes achieved by Dean Cates, expanding the School's international influence with robust alliances in China, in particular.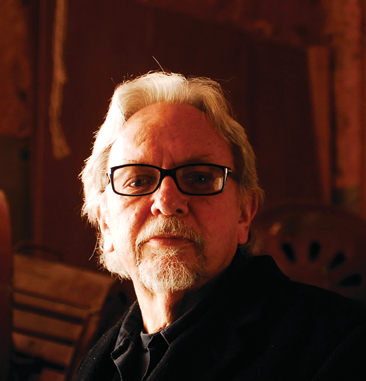 Robert Rosen
An educator, critic and preservationist, Rosen has published widely in the field of media preservation.
2009 – 2019
A New Vision for UCLA TFT
In 2009, UCLA TFT welcomed the arrival of Teri Schwartz, an award-winning feature film producer, founding dean of the Loyola Marymount University School of Film and Television and a UCLA alumna. Dean Schwartz had a new vision for UCLA TFT, and she launched a long-range plan for the 21st century that not only built upon the rich legacy, traditions and successes of her predecessors but differentiated UCLA TFT by re-imagining entertainment and performing arts education as an interdisciplinary enterprise grounded in humanistic storytelling, technology and innovation, global diversity and social responsibility. Under Dean Schwartz's leadership, the school created innovative programs and curriculum, recruiting outstanding faculty, staff and students, re-imagining its facilities and technology and connecting UCLA TFT even more robustly to its alumni, the entertainment and performing arts industries, the campus, city and world.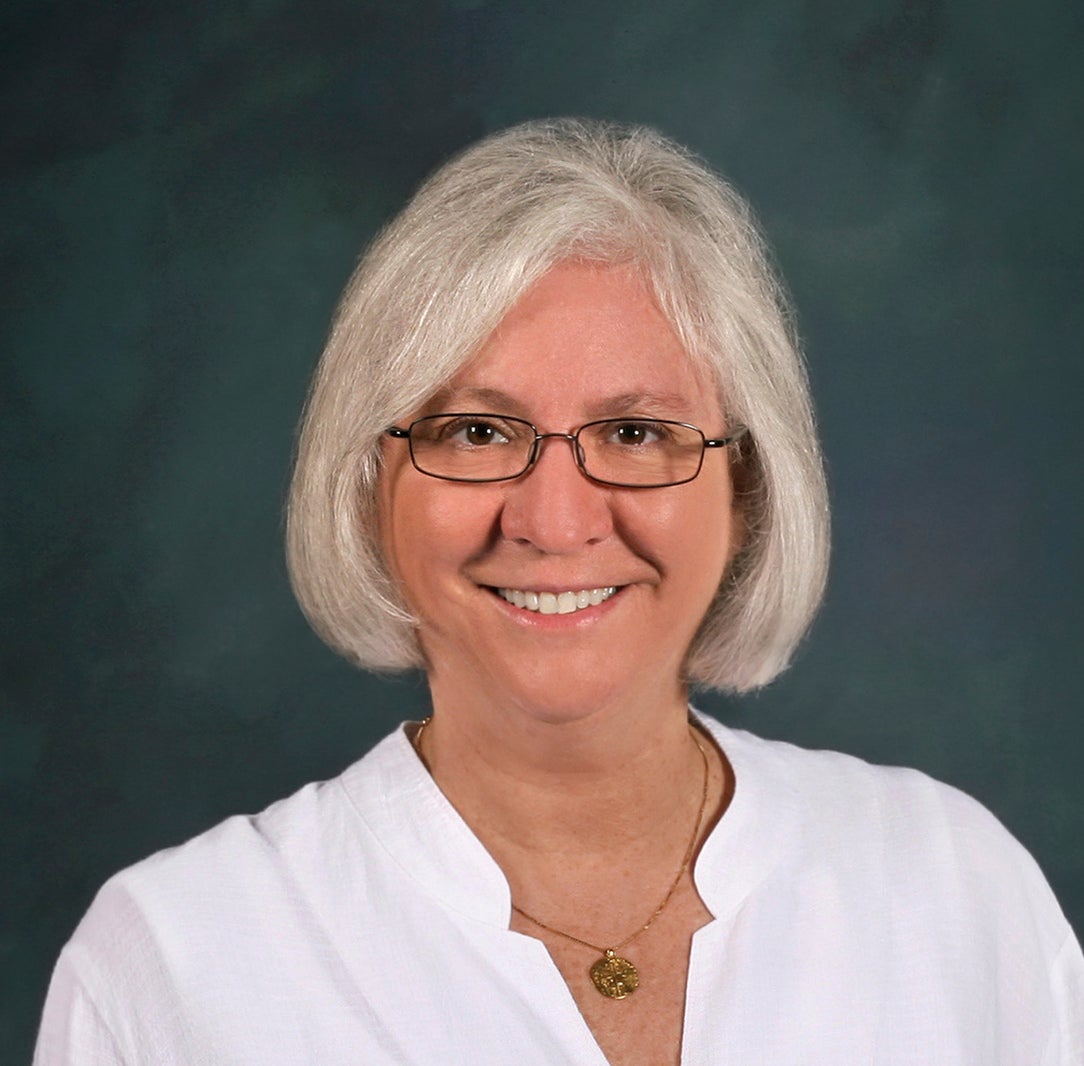 Teri Schwartz
A UCLA alumna and American film producer known for her work on Beaches and Sister Act.