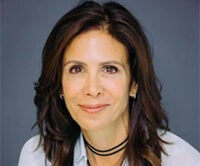 Wendy Kurtzman
Lecturer
Wendy Kurtzman is an Emmy-nominated casting director with more than 30 years of experience. She has helped launch the careers of many well-known actors including Sandra Bullock, Reese Witherspoon, Patrick Dempsey and Evan Rachel Wood. She has been an executive at NBC and Lifetime, and cast the blockbuster film Independence Day, starring Will Smith.
In 2013, Kurtzman launched College to Career Acting to help emerging artists navigate the transition from academia into the entertainment industry. Her focus is on personal brand development and strategies that forge career-furthering relationships.
Kurtzman also works as a business and career coach. She conducts seminars and teaches personal narrative storytelling as well as ways to create personal branding that resonates with clients, investors and colleagues. Her work is focused on interpersonal relationships and connections that encourage participants to risk, explore and have fun!
In addition to UCLA TFT, she has taught "The Business of Acting" at NYU and Chapman University, and has been an ongoing instructor at Pace University since 2014, where she created the school's L.A. Intensive program.
Kurtzman's book, Acting Is Your Business: How to Turn a Craft Into a Career, was published in Fall 2021.