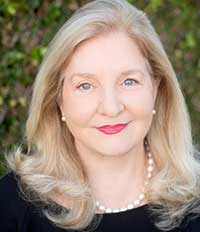 Cecelia Hall
Lecturer
Cecelia Hall is a senior vice president of postproduction sound at Paramount Studios. Hall was the first woman nominated for an Academy Award for Best Sound FX Editing in 1987, for her work on Top Gun. She won the Academy Award for Best Sound FX Editing for The Hunt for Red October in 1991. Other credits include Witness; the first three films in the original Star Trek feature film series; Beverly Hills Cop and Beverly Hills Cop II; Terms of Endearment; and The Addams Family and Addams Family Values.
Hall has been nominated for numerous MPSE Golden Reel Awards, and she won the Golden Reel Award for Something So Right and Top Gun.
She served on the Executive Branch of the Academy of Motion Picture Arts and Sciences and on the Board of the Motion Picture Sound Editors, and was the first woman elected president of that organization in 1984.