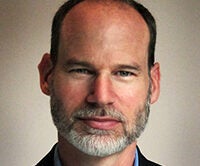 Bob Levy
Lecturer
Bob Levy is a television and film producer best known as the executive producer of Gossip Girl, The Vampire Diaries and Pretty Little Liars, and the producer of the feature film Sex Drive (2008).
He teaches "TV Development 1" and "Adapting and Reverse Engineering IP to Television" in the Department of Film, Television and Digital Media's M.F.A. Producers Program.
He is the author of Television Development: How Hollywood Creates New TV Series (Taylor & Francis, 2019).
In 2001, he opened the West Coast office of Alloy Entertainment, America's leading young-adult transmedia company, and served as the company's executive vice president of Television and Film Development and Production for nine years. With Alloy he developed numerous drama and comedy pilots for ABC, NBC, Fox, the CW, the WB, HBO, ABC Family, MTV and Bravo.
During this period he also served as an executive producer of Alloy's feature film The Sisterhood of the Traveling Pants II and developed and produced the TV series Privileged, Samurai Girl and Huge. Beginning in 2010 he also produced several Alloy digital series including Dating Rules From My Future Self.
Prior to Alloy, Levy spent 10 years at NBC, beginning as a writer and producer in the On-Air Promotions department before transitioning into programming where he eventually became vice president of primetime series, serving for six years as a development and current executive throughout NBC's 1990s "Must-See TV" years. He developed Caroline in the City with NBC's head of comedy development Jamie Tarses and served as current executive on the series for three seasons. He was also the network current executive on Mad About You for five-and-a-half years, beginning in its second season.
Levy began his career in public television. Starting as an intern at WTTW Chicago, the public station he grew up watching, he worked his way up to writing, producing and directing documentaries for PBS, including the award-winning film After the Flood (1986). In 1984 he was one of three founding producers of the local Chicago PBS news-interview series Chicago Tonight, which is still on the air after more than 35 years.
He is currently an independent producer with a select slate of TV projects in varying stages of active development.
Levy grew up in the suburbs of Chicago and graduated cum laude from Brown University where he majored in English and history.