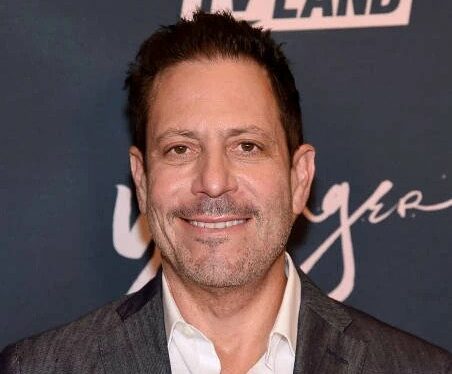 Darren Star
Writer, Producer
Darren Star ('83) is the creator and executive producer of three of television's zeitgeist-defining series: The award-winning Sex and The City, as well as Beverly Hills, 90210 and Melrose Place. Each show broke new ground by centering on teens, twenty-somethings and thirty-somethings and dealing with issues that television had previously not depicted realistically. These shows hooked viewers, becoming significant elements of pop culture.
In his early 20s, Star was asked by Fox to create a series set in the world of high school. The result was Beverly Hills, 90210, a show that became an international sensation and one of the longest-running series in TV history. Following the success of 90210, Star created Melrose Place, which also became an addictive hit, defining the term "guilty pleasure" for television.
Star conceived of Sex and The City as a show that could push the boundaries of comedy and what was possible on the small screen. With its adult tone and cinematic style, the show was revolutionary thanks to its content, attitudes about women, sexuality and fashion sense. It was the first cable series ever to win a Best Series Emmy Award. It also won three consecutive Golden Globes for Best Comedy Series.
Among Star's other credits are the acclaimed series Emily in Paris, starring Lily Collins; Younger, starring Sutton Foster and Hillary Duff; Good Christian Belles starring Leslie Bibb and Kristen Chenoweth; Cashmere Mafia starring Lucy Liu; Miss Match starring Alicia Silverstone; and Kitchen Confidential starring Bradley Cooper. His other credits include Central Park West, The $treet and Runaway. Star also created the cult hit Grosse Pointe, which memorably sent up his years on Beverly Hills, 90210. Feature film writing credits include the Warner Bros. film If Looks Could Kill and Doin' Time on Planet Earth.
Most recently, Star created the Netflix series Uncoupled, starring Neil Patrick Harris.