Pre-College Writing for TV
Session A (June 23, 2024 – July 13, 2024)
Session B (July 14, 2024 – August 3, 2024)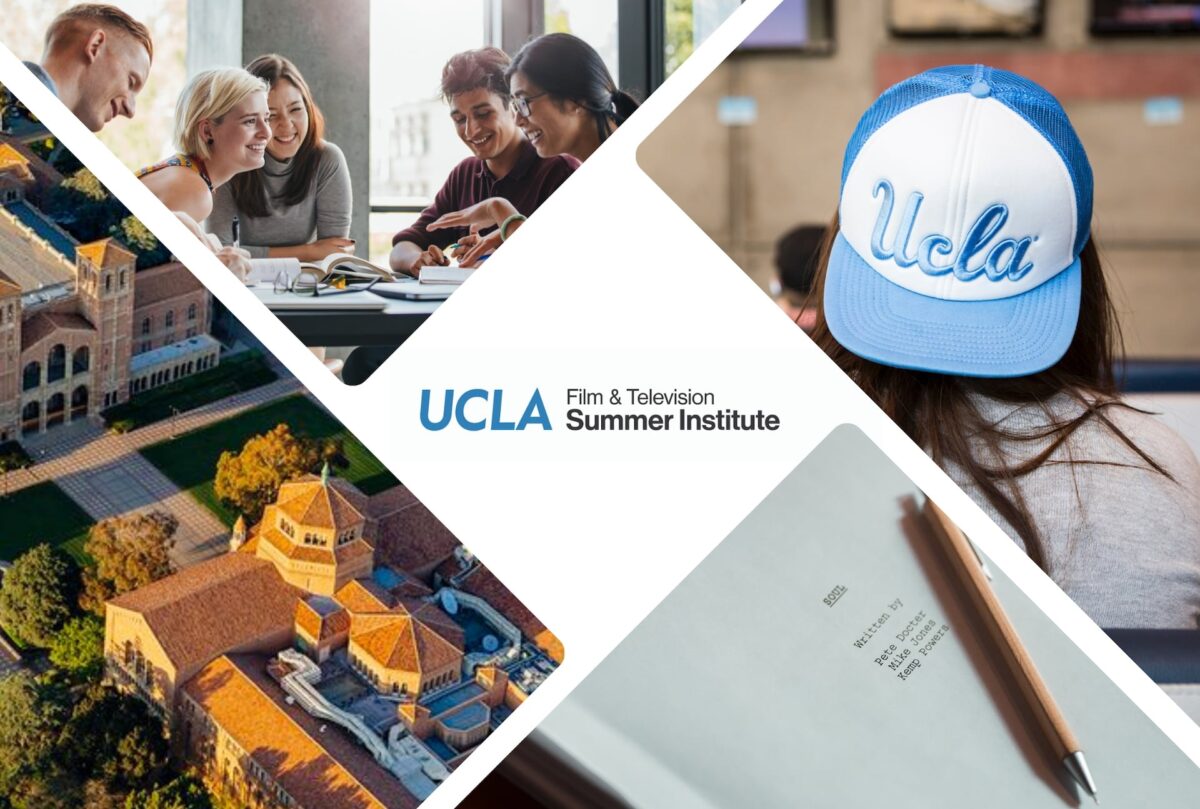 Program Overview
The Pre-College Writing for TV Summer Institute introduces motivated high school students enrolled in 9th – 12th grade in Spring 2024 to writing for television in Hollywood. This track mirrors the practice of professional writers in the world of episodic television and digital media by teaching students how to develop original series concepts and how to navigate the contemporary marketplace. In the process, students learn how to identify and capture the tone, characters, dialogue, and themes that make their story unique while collaborating in a workshop environment with their peers. Previous experience in screenwriting is not required, just a passion for storytelling!
Students will write a beat sheet and outline for the first act of their original pilot episode, a series treatment, and the teaser of the pilot script over the course of the class, while getting the feedback and tools they will need to further write their pilot episodes and develop future TV show ideas after the program. The program culminates in a table reading of a section of their script by professional actors.
In small workshops, students meet three times a week to discuss ideas, break stories, and give feedback and notes on each other's work. This program carries four units of UCLA credit. Please note that this is an intensive course and students are expected to spend a minimum of 25 hours-per-week writing outside of class meetings.
Curriculum
Participants of the UCLA Film and Television Pre-College Writing for TV Summer Institute will be enrolled in the following course:
FTV 37 — Introduction to Writing for Television: Big Ideas for the Small Screen (4 Units)
Due to the intensive nature of the program, a maximum of two program absences are permitted.
Professional Development
Students will explore the career of the screenwriter in the professional development workshop Writer as Entrepreneur. This workshop prepares students for a future in the industry by bringing in working screenwriters/TV writers to talk about their career paths and the experiences of being a writer in Hollywood. Students will also tour a major Hollywood Studio and have opportunities to connect with other pre-college Summer Institute students.
Table Reading
The program concludes with a table reading of a section from students' scripts by professional actors, a closing ceremony, and a networking mixer for students. Friends and family are welcome!
Eligibility
This track is open to high school students enrolled in 9th – 12th grade in Spring 2024.
Online Registration
Registration opens February 15, 2024.
Please visit the Summer Sessions website for more information.
Eligible applicants who successfully submit all requirements will be reviewed and notified via email of an admission decision within two weeks. Early application is strongly encouraged.
International students must also submit:
Proof of TOEFL Results with score of 100 or above