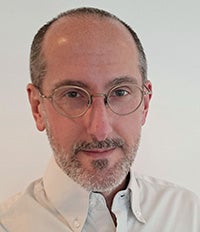 Shawn VanCour
Associate Professor
Shawn VanCour's research explores the history and preservation of electronic audio and video media in the United States. Originally trained in film and comparative literature, he worked professionally in commercial video production, pursued doctoral training as a media and technology historian, and became an advocate for documenting and preserving historical sound and moving image media. His research explores the development of U.S. broadcasting industries, technologies, and production practices, their relationships with neighboring sound and screen media, and their transformations in the digital era. His preservation work focuses on strategies for transforming dominant archival practices and diversifying the cultural record. Areas of specialization include history of media and communication technologies, music and sound studies, industry and policy studies, media aesthetics, critical theory, and media archiving and preservation.
Dr. VanCour's publications include his monograph, Making Radio: Early Radio Production and the Rise of Modern Sound Culture, and articles for Media, Culture & Society, Critical Studies in Media Communication, Journal of Radio & Audio Media, The Moving Image, Journal of Material Culture, Animation: An Interdisciplinary Journal, American Music, Modernist Cultures, Journal of Archival Organization, Association of Recorded Sound Collections Journal, IEEE Proceedings, and various academic handbooks and anthologies. He is currently pursuing a new book on shifting labor demographics and regimes of training for U.S. television production workers during the medium's initial postwar expansion period.
Dr. VanCour currently teaches classes in internet studies, historical research methods, sound history and culture, history and politics of collecting, technology studies, and media archiving and preservation. Areas of prior teaching include television history, media and cultural theory, media industry studies, and media policy. As a faculty member in UCLA's Department of Information Studies, he created the IS Media Preservation Lab and works with local community organizations to preserve film, video, and audio collections documenting the historical and cultural diversity of the greater Los Angeles area. As a founding member and past director of the Library of Congress's Radio Preservation Task Force, he also works with archives at the national level to promote preservation of and access to an expanded range of historical audio materials.
Dr. VanCour received an M.A. and Ph.D. from the University of Wisconsin-Madison and completed a postdoctoral research fellowship at the University of South Carolina, working with film and television materials in their Library's Moving Image Research Collections. Prior to UCLA, he taught in the Department of Media, Culture, and Communication at NYU.