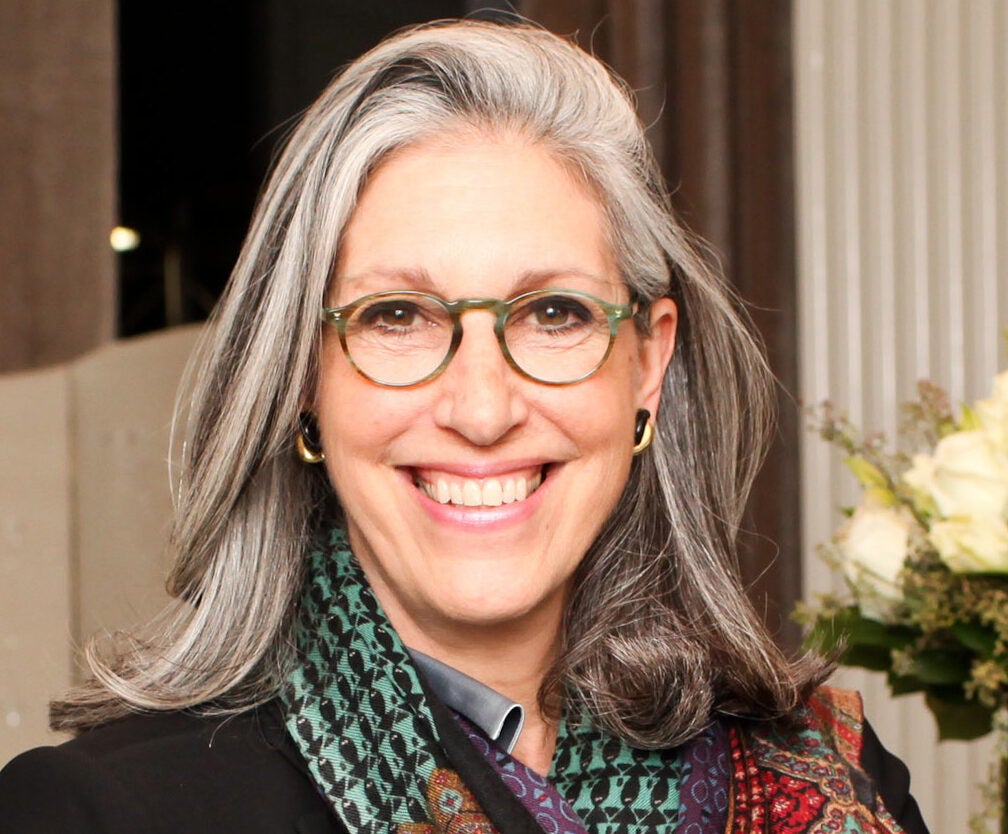 Deborah Nadoolman Landis
Distinguished Professor
Costume designer, historian and Distinguished Professor Deborah Nadoolman Landis is the founding director and chair of the David C. Copley Center for Costume Design.
Landis received an M.F.A. in costume design from the UCLA College of Fine Arts in 1975 and a Ph.D. in the history of design from the Royal College of Art, London. Her distinguished career includes Animal House (1978), The Blues Brothers (1980), An American Werewolf in London (1981), Raiders of the Lost Ark (1981), Trading Places (1983), The Three Amigos (1987), Coming to America (1988), for which she received an Academy Award nomination, and the groundbreaking music video Michael Jackson's Thriller (1983). Now considered 'classic,' the characters that she designed, such as Indiana Jones, have become international cultural icons. Multiple generations have embraced these characters and they still resonate with audiences. Her costume designs have found their way into the collections of museums including the Smithsonian Museum of American History (Raiders of the Lost Ark, Indiana Jones), the Rock n' Roll Hall of Fame (Michael Jackson's Thriller) and most recently, the National Museum of African American History and Culture (Coming to America).
A two-term past president of the Costume Designers Guild, Local 892, and a past Governor of the Academy of Motion Picture Arts and Sciences, Landis sits on the board of the National Film Preservation Foundation. She is the author of six books including Dressed: A Century of Hollywood Costume Design, FilmCraft: Costume Design, Hollywood Sketchbook: A Century of Costume Illustration and the catalogue for her landmark exhibition, Hollywood Costume, which she curated at the Victoria & Albert Museum in London in 2012. Landis is the editor-in-chief of the three-volume Bloomsbury Encyclopedia of Film and Television Costume Design (2022).