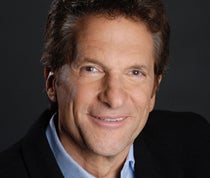 Peter Guber
Visiting Professor
Peter Guber is chairman and CEO of Mandalay Entertainment Group. Prior to Mandalay, Guber was chairman and CEO of Sony Pictures Entertainment, chairman and CEO of Polygram Entertainment, co-founder of Casablanca Record & Filmworks and president of Columbia Pictures. Guber produced or executive produced (personally or through his companies) films that garnered five Best Picture Academy Award nominations (winning for Rain Man in 1989) and box-office hits that include Midnight Express, Flashdance, The Color Purple, Batman, The Kids Are All Right and Soul Surfer.
Guber is owner and co-executive chairman of the Golden State Warriors, the 2015 NBA Champions; an owner of the Los Angeles Dodgers, the three-time National League West Champions; and an owner and executive chairman of Major League Soccer's Los Angeles Football Club (LAFC). He is an owner of Dick Clark Productions, a leading independent producer of television programming such as the perennial hits American Music Awards, Golden Globe Awards and So You Think You Can Dance. He is an investor, board member and chairman of the Strategic Advisory Board for NextVR. He is chairman of Mandalay Sports Media and a professor at both the UCLA School of Theater, Film and Television and the UCLA Anderson School of Management.
Guber is also a noted author whose works include Shoot Out: Surviving Fame and (Mis)Fortune in Hollywood, from which AMC's TV series of the same name was adapted, and for which he served as host during the show's seven-year run. Additionally, Guber wrote the Harvard Business Review cover article "The Four Truths of the Storyteller." His most recent business book, Tell to Win: Connect, Persuade, and Triumph with the Hidden Power of Story, became an instant No. 1 New York Times bestseller.