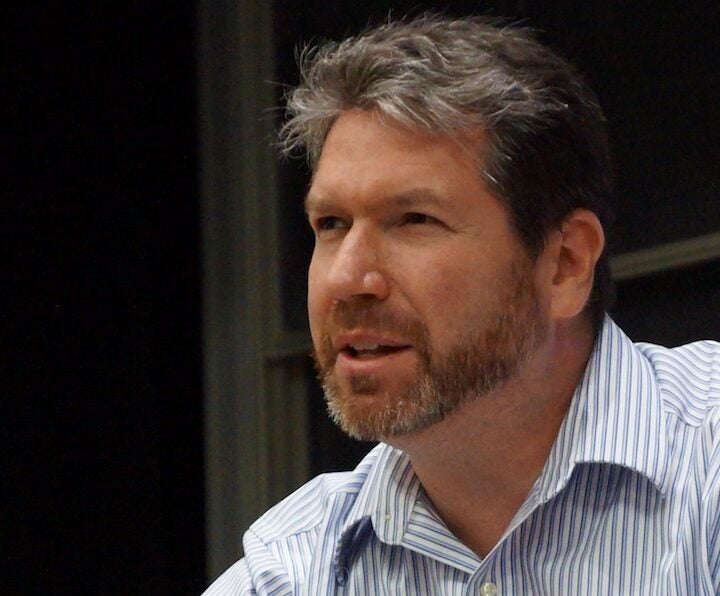 Michael Berry
Professor
Michael Berry is professor of Contemporary Chinese Cultural Studies at UCLA. His areas of research include modern and contemporary Chinese literature, Chinese cinema, popular culture in modern China and translation studies.
He is the author of A History of Pain: Trauma in Modern Chinese Literature and Film (Columbia University Press, 2008; Rye Field, 2017), which explores literary and cinematic representations of atrocity in 20th century China; Speaking in Images: Interviews with Contemporary Chinese Filmmakers (Columbia University Press, 2005; Rye Field, 2006; Guangxi Normal, 2007), a collection of dialogues with contemporary Chinese filmmakers including Hou Hsiao-hsien, Zhang Yimou, Stanley Kwan and Jia Zhangke; the monograph Jia Zhang-ke's Hometown Trilogy: Xiao Wu, Platform, Unknown Pleasures (British Film Institute, February 2009; Guangxi Normal, 2010), which offers an extended analysis of the films Xiao Wu, Platform and Unknown Pleasures; and Boiling the Sea: Hou Hsiao-hsien's Memories of Shadows and Light(INK, 2014; Guangxi Normal, 2015). Forthcoming books included An Accented Cinema: Jia Zhangke on Jia Zhangke (Guangxi Normal, 2020) and an edited collection on the 1930 Musha Incident in Taiwan. He is currently working on a monograph that explores the United States as it has been imagined through Chinese film, literature and popular culture, 1949-present. He is also a contributor to numerous books and periodicals, including recent chapters in A Companion to Chinese Cinema (Blackwell, 2012); The Oxford Handbook of Chinese Cinemas (Oxford, 2013); Electric Shadows: A Century of Chinese Cinema (British Film Institute, 2014); Columbia Companion of Modern Chinese Literature (Columbia University Press, 2016); Harvard New Literary History of Modern China (Harvard University Press, 2016); and The Chinese Cinema Book (British Film Institute, 2018).
Berry is also the translator of several novels, including Remains of Life (Columbia, 2017), The Song of Everlasting Sorrow with Susan Chan Egan (Columbia, 2008), To Live (Anchor, 2004), Nanjing 1937: A Love Story (Columbia, 2002, Anchor, 2004, Faber & Faber, 2004) and Wild Kids: Two Novels about Growing Up (Columbia, 2000). His work has been recognized by an NEA Translation Grant (2008) and an Honorable Mention for the MLA Louis Roth Translation Prize (2009); he has also worked as a film consultant and served on the jury for the Dream of the Red Chamber Prize (2012-2018), the Hong Kong Fresh Wave Film Festival (2011), the Golden Horse Film Festival (2010, 2018) and numerous other festivals.
Berry was previously a professor of Contemporary Chinese Cultural Studies and Director of the East Asia Center at UC Santa Barbara. He holds a Ph.D. from Columbia University.