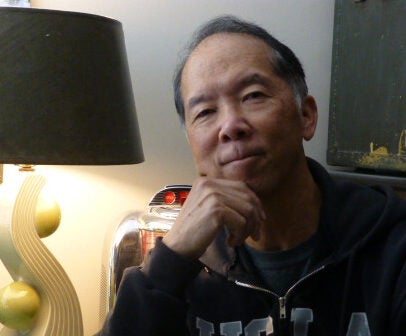 Kris Young
Lecturer
Kris Young received his screenwriting M.F.A. in 1998 from the UCLA School of Theater, Film and Television (UCLA TFT) where he was a finalist in the Screenwriting Showcase and placed second in the Samuel Goldwyn Writing Awards. He has written six movies for Disney Channel including Teen Angel, starring Jason Priestley and Jennie Garth, and Teen Angel Returns.
In addition to writing pilots for CBS and Nickelodeon, Young has also written features for Columbia, Trimark and producers Richard Pryor, Terence Chang and Bill Badalato. His micro-mini movie, Mosquito Cupid, was produced for ABC-Touchstone. He was also a staff R&B lyricist for five years for Grammy Award-winning producer Freddie Perren (I Will Survive), where he wrote for Grammy-winning and Grammy-nominated artists such as Tavares, Mighty Clouds of Joy, Peaches & Herb, The Spinners and Johnny Gill.
Young has taught UCLA TFT's undergraduate senior concentration in screenwriting course since 2005 and for the school's Professional Programs since 2001. He's also taught at Visual Communications, East West Players, L.A. Film Studies Center, UCLA's Summer Arts Program for teens and the L.A. Juvenile Probation Center in Watts.
From 2006 to 2013, Young was a founding member and co-chair of the WGA's Asian-American Committee.