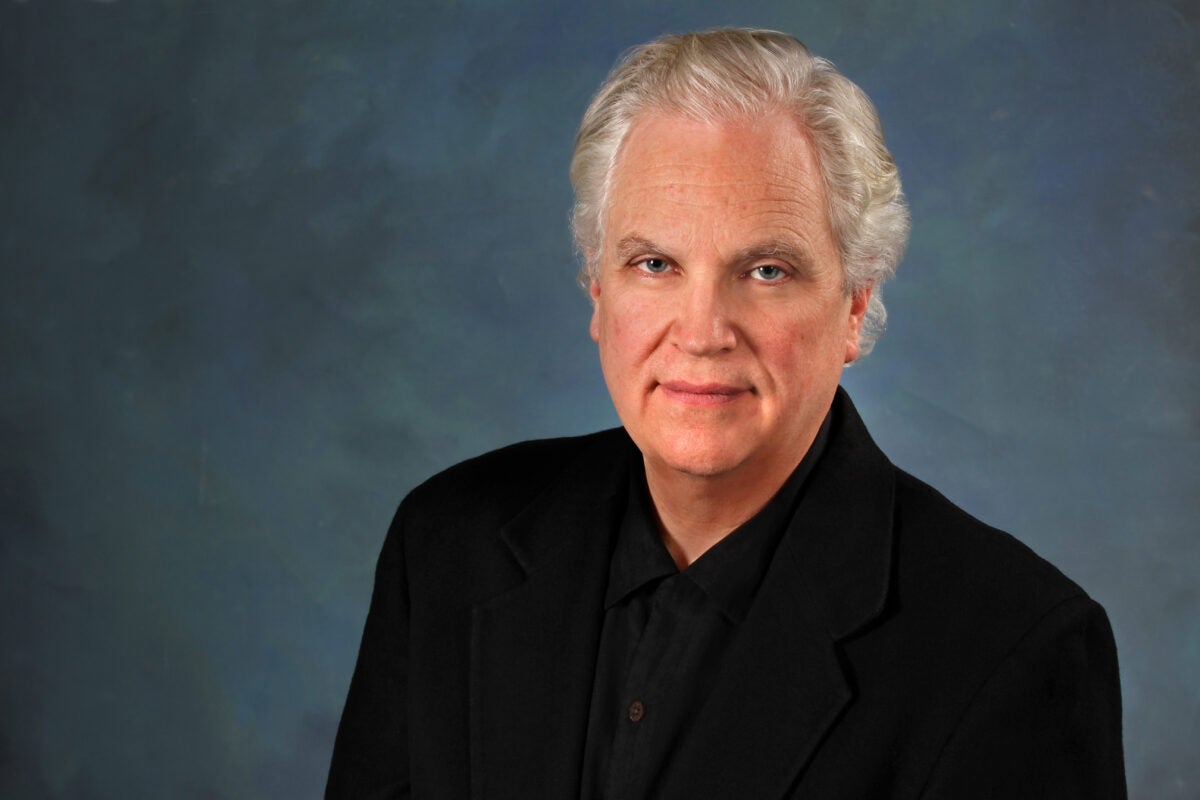 Michael Hackett
Professor Emeritus
Michael Hackett is a professor of directing and theater history.
He has directed for the Royal Opera, Covent Garden; the Royal Theatre at The Hague; the Centrum Sztuki Studio and Dramatyczny Theatre in Warsaw; Santa Fe Short Story Festival; Los Angeles Philharmonic at the Hollywood Bowl; Los Angeles Opera (children's series); Getty Center and Getty Villa, Musica Angelica; Antaeus Company; Geffen Playhouse; the Hammer Museum; and 15 radio productions for L.A. Theater Works including Oscar Wilde's The Importance of Being Earnest with Charles Busch (nominated for two Audie Awards). He was the artistic producer for Robert Wilson's King Lear at Studio One, Metromedia in Hollywood and was co-producer, with the Museum of Contemporary Art in Los Angeles, for two radio plays directed by Peter Sellars.
Hackett taught at the London Academy of Music and Dramatic Art for three years, where he co-designed and instituted a music-drama program and gave lecture/demonstrations for the Royal College of Music. He has also given workshops for the Royal Scottish Academy of Music and Drama. For 15 years, he directed Greek chorus workshops and presentations for the National Theater Institute at the Eugene O'Neill Theater Center.
Familiar to opera audiences in Southern California, Hackett has lectured extensively for the Los Angeles Opera and, for these activities, was given the Fifth Annual Peter Hemmings Award by the Opera League of Los Angeles. He has also conducted more than 70 arts-related interviews for classical radio KUSC and has lectured at the Huntington Museum of Art, Norton Simon Museum, Los Angeles County Museum of Art (Costume Council), Hammer Museum, Craft and Folk Art Museum and Getty Research Institute. He is the co-editor and has written the introduction for Five Plays by Carlo Goldoni (University of Toronto Press) for the Lorenzo da Ponte Italian Library.
He has directed five productions in Poland: In addition to the Dramatyczny and Studio Theatres, he has directed for the Third and Sixth International Gombrowicz Theatre Festivals in Radom, and at the Ninth International Theatre Confrontations Festival in Lublin. His adaptation of Gombrowicz' short story Virginity — based on a translation by Anna Krajewska-Wieczorek and starring Barbara Krafftowna — was performed at the Gombrowicz Festival in Lublin, at the Slowacki Theatre in Krakow, the Lodz Cultural Center and the National Theatre in Warsaw. He has taught for the Theater Academy in Warsaw and has given guest lectures for the Krakow Theater Academy and the University of Warsaw (Fulbright Fellowship and United States Information Agency). A short documentary focusing on his first three productions in Warsaw was shown on Polish National Television. His adaptation, with Anna Krajewska-Wieczorek, of Gombrowicz' A Feast at Countess Kotlubay's, also with Barbara Krafftowna, was published by Yale Theater Magazine as part of the Gombrowicz centenary celebration.
In March 2020, he was awarded the Witkacy Prize by the Polish Centre of the International Theatre Institute for "outstanding achievements in promoting Polish theater in the world."
Hackett has a B.A. in English from Boston College and received his Ph.D. in Drama and the Humanities from Stanford University.