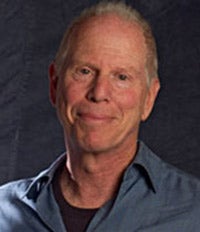 Harold L. Ackerman
Lecturer SOE Emeritus
Hal Ackerman began his tenure at the UCLA School of Theater, Film and Television in 1985 and is the former co-chair of the Screenwriting Program. Among his close mentees are filmmaker Sacha Gervasi (The Terminal, Anvil: The Story of Anvil, Hitchcock), and screenwriters Pamela Gray (A Walk on the Moon), Scott Kosar (The Machinist) and Nicholas Griffin (Matchstick Men).
Ackerman's book Write Screenplays That Sell…The Ackerman Way is now in its third printing and is becoming the text of choice in a growing number of screenwriting programs around the country.
Ackerman has sold material to all the broadcast networks and major studios. His play, Testosterone: How Prostate Cancer Made a Man of Me, was the recipient of the William Saroyan Centennial Prize for Drama. Under its new title, Prick, it won Best Script at the 2011 United Solo Festival.
Also an accomplished writer of fiction, Ackerman has had numerous short stories published in literary journals, among them North Dakota Review, New Millennium Writing, The Pinch, Words and Pictures, Southeast Review and Passages. His book Sweet Day was read by Academy Award nominee Robert Forster and is available at the HarperCollins Publishers Digital Media Cafe.
His story Roof Garden won the Warren Adler 2008 award for fiction and is published by Kindle; Alfalfa was included in the 2006 anthology I Wanna Be Sedated…30 Writers on Parenting Teenagers; Walk Through was among Southeast Review's World's Best Short Shorts of 2010; The Dancer Horse received a Pushcart Nomination in 2011; and Belle and Melinda was selected by Robert Olen Butler as the winner of the World's Best Short Short Story contest. It appeared in the Spring 2013 edition of the South East Review.
Ackerman has also published two successful novels in a detective series about an aging counter-culture P.I.: Stein, Stoned won the Lovey Award for best first novel in 2010 and was followed in 2011 by Stein, Stung.