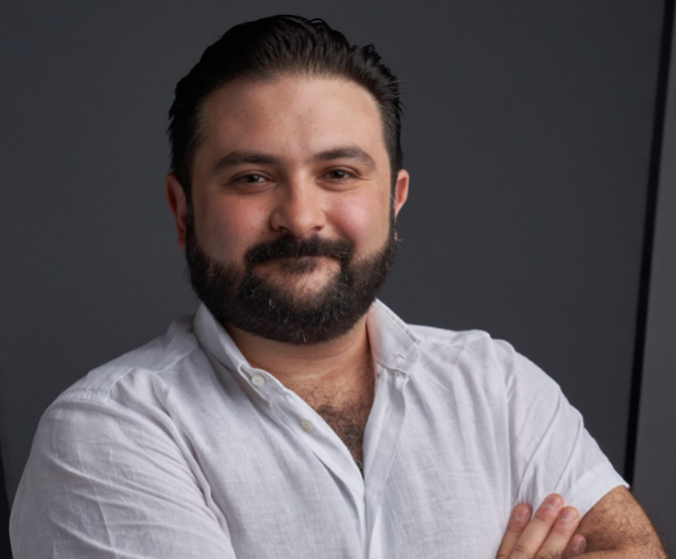 Contact Info
External links
Felipe Cervera
Assistant Professor
Felipe Cervera works internationally as a theatre and performance scholar and maker. An actor by training, a director by vocation, and a performance studies scholar by conviction, his work studies the politics of performance (and performance studies), understood broadly across academia, theatre, dance, installation, rituals, politics, science, technology, and everyday life. His current research foci are the politics of performance and outer space, performance pedagogy, and planetary methodologies for research and teaching in performance studies. His expertise also includes performance and ecology, Singaporean contemporary dance and theatre, and Mexican contemporary theatre.
He is working on his first monograph, titled Endless Planets: Performance and the Politics of Outer Space, and on an edited collection titled Performance Pedagogy: Objects, Transfers, Formations. His previous work has been published in English, Mandarin, and Spanish in Theatre Research International, Performance Research, Text & Performance Quarterly, Theatre, Dance & Performance Training, Global Performance Studies, European Journal of Theatre and Performance, ATEC International Forum, Investigación Teatral, among other journals and edited collections. In 2022, he received an Honorable Mention for Outstanding Editing from the Association of Theatre in Higher Education (ATHE) for his collaboration on the joint issue between Global Performance Studies and the Journal of Dramatic Theory and Criticism titled 'Collaborative Research in Theatre and Performance Studies'.
Cervera is an active contributor to international discipline-building in theatre and performance studies. He is an Editor of Global Performance Studies and Associate Editor of Performance Research. He serves on the Executive Committee of the Theatre and Performance Research Association (TaPRA) and the Board of Directors of Performance Studies international (PSi). He sits on the editorial boards of Text & Performance Quarterly and AKDA: The Asian Journal of Literature, Culture, Performance and ISSUE: Art Journal.  He is a co-convener of the Performance Studies Space Program, co-founder of After Performance Research Ensemble, and a co-founder of Ends: Collaborative Performance Research. Cervera holds a status-only appointment as Graduate Faculty at the Centre for Drama, Theatre & Performance Studies of the University of Toronto and is a Visiting Research Fellow at the Nanyang Academy of Fine Arts, University of the Arts Singapore.
As an actor, performer, and director, Cervera has worked predominantly in Singapore and Mexico. In Singapore, he has collaborated with Ong Keng Sen (TheatreWorks), The Necessary Stage, Teater Ekamatra, Cake Theatre, Brian Gothong Tan, and SAtheCollective. In Mexico, he has worked with TeatroSinParedes, Richard Viqueria, Aziz Gual, and Teatro de los Sótanos, among others. He has participated in various international festivals in North and South America, Europe, the Middle East, and Southeast Asia. His latest directorial work, Miss British, was commissioned by The Esplanade, Singapore's national performing arts centre. 
Before joining UCLA, Cervera lived in Singapore for twelve years, where he was a Lecturer in the School of Dance and Theatre at LASALLE, University of the Arts Singapore. He has an undergraduate degree in Dramatic Literature and Theatre from the National Autonomous University of Mexico, an MA in Drama by Practice-as-Research from the University of Kent in the United Kingdom, and a PhD in Theatre Studies from the National University of Singapore.