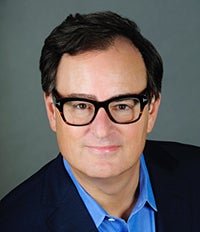 Dan Mcdermott
Lecturer
Dan McDermott is a multifaceted media executive with an industry-wide reputation for achievements in content creation, development and distribution, combined with skilled management of complex creative partnerships and network organizations.
His proven business and creative acumen at top media firms such as Lionsgate, BBC Studios, DreamWorks and Fox, along with his deep roots in the creative community, make him both a valued media executive as well as a prolific and respected creator of content. He works equally well in the television and feature film businesses.
Currently, McDermott leads a joint venture between Lionsgate Television and BBC Studios, overseeing all aspects of dealmaking, sales, development, production and distribution. The companies have sold shows across the television landscape and are in business with A-list talents such as Ben Stiller, Paul Feig, Jenny Bicks and Academy Award-winning actress Melissa Leo.
Previously, McDermott and Lorenzo di Bonaventura launched the production company Di Bonaventura Pictures Television. In 2017, they completed production on two seasons of the ABC single-camera comedy The Real O'Neals. They are currently in post-production on the first season of Jupiter's Legacy on Netflix – a sprawling epic superhero series based on acclaimed author Mark Millar's graphic novel, and also have multiple shows in development at broadcast, cable and streaming platforms.
McDermott wrote and produced the Paramount/Awesomeness feature film The F**k-It List, which was sold to Netflix and premiered in Spring 2020. His other feature film writing credits include The Omen (2006) and Eagle Eye, which grossed more than $100 million at the U.S. box office. He has also written feature film screenplays for Warner Bros., Paramount, New Line, Sony, Lionsgate and Fox.
Earlier in his career, McDermott was a co-executive producer on the Fox series Human Target and the creator and executive producer of the Lifetime series Angela's Eyes.
For almost a decade, he served as the president of DreamWorks Television and was an integral participant in structuring the multimillion-dollar co-venture between ABC and DreamWorks TV. During his tenure, he presided over all aspects of development, production, finance, casting and personnel for the studio. He shepherded such iconic shows as Spin City, Freaks and Geeks, Undeclared, High Incident, The Job and Las Vegas, as well as the award-winning miniseries Band of Brothers and Taken.
In 1990, McDermott was hired as a programming executive at the Fox Broadcasting Network. He became VP of Current Programming, Late Night and Specials and was later named executive VP, in charge of all programming. During his tenure at Fox, McDermott developed and oversaw such series as In Living Color, Melrose Place, The X-Files, The Simpsons, Married…with Children, Martin, Party of Five, Mad TV, Cops and Beverly Hills, 90210. He was also responsible for overseeing The Emmys, The Billboard Awards and dozens of other specials on the network.
McDermott received his B.A. in film and television from the UCLA School of Theater, Film and Television and continued his education as a screenwriting fellow at the American Film Institute.