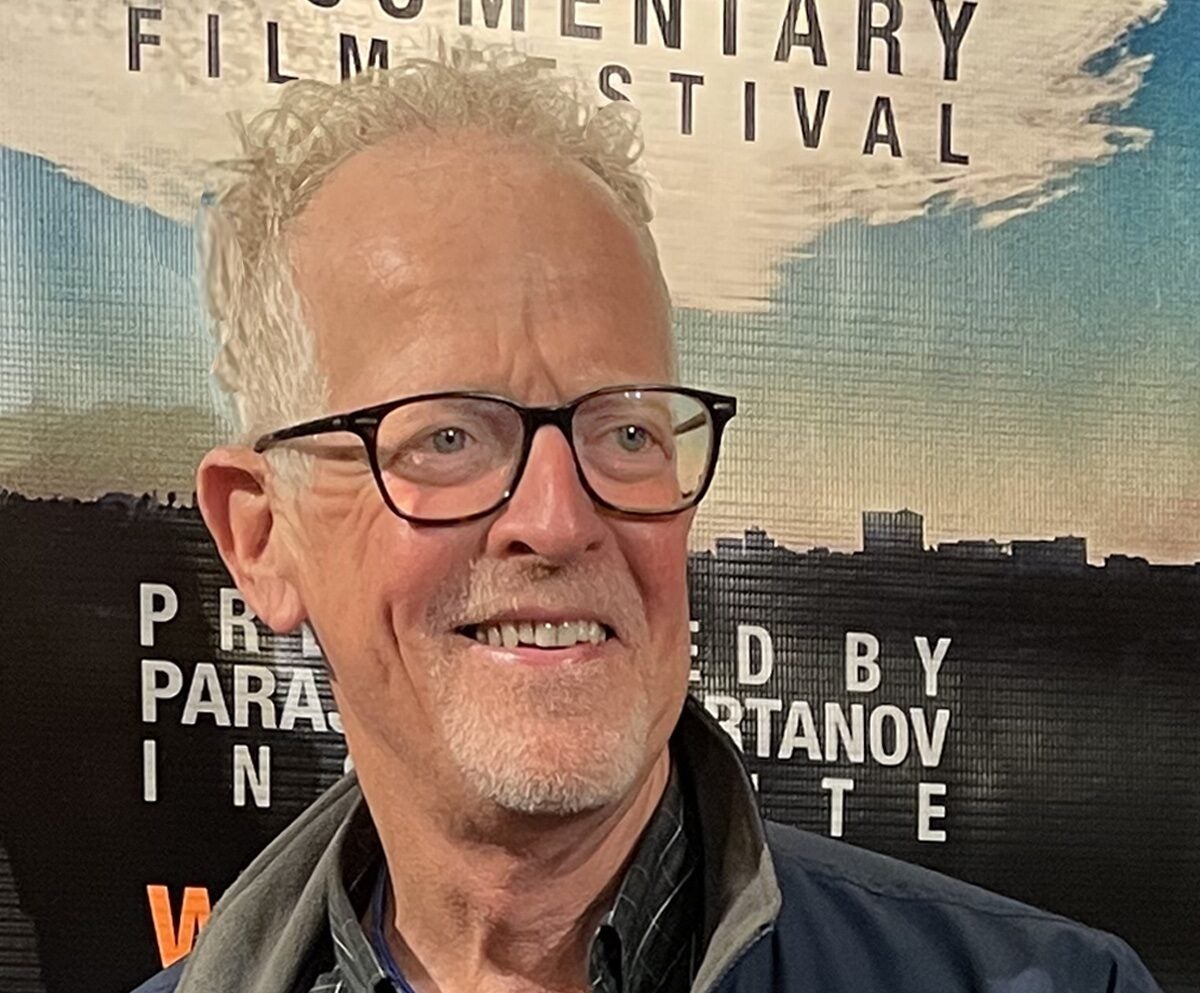 John T. Caldwell
Distinguished Research Professor
A media scholar and film/video artist, John Caldwell teaches and researches in the Department of Film, Television and Digital Media. He has edited and authored several books, including Specworld: Folds, Faults, and Fractures in Embedded Creator Industries (University of California Press, 2023); Production Studies: Cultural Studies of Media Industries (co-edited with Vicki Mayer and Miranda Banks, Routledge, 2009); Production Culture: Industrial Reflexivity and Critical Practice in Film and Television (Duke Univ. Press, 2008); New Media: Digitextual Theories and Practices (co-edited with Anna Everett, Routledge, 2003); Electronic Media and Technoculture (edited, Rutgers Univ. Press, 2000); and Televisuality: Style, Crisis and Authority in American Television (Rutgers Univ. Press, 1995).
Caldwell's critical and theoretical writings have been featured in the journals Television and New Media, Cinema Journal, Genre, Quarterly Review of Film and Video, Emergences: Journal of Media and Composite Cultures, Medie Kultur, Film Quarterly and Aura: Journal of Film Studies, and have been published in numerous books, including The Media/Cultural Studies Reader (2009), The Media Industries Book (2009), Film and Television After the DVD (2008), The Oxford Handbook of Film and Media Studies (2008), Television After TV (2004), Media/Space: Place, Scale, and Culture in a Media Age (2004), Issues in Contemporary Television (2004), The New Media Book (2002), Film Theory: An Anthology (2000), Television: The Critical View (1999), Living Color: Race, Feminism, and Media (1998) and American Television: History and Theory (1994).
His film and video productions have received fellowships and awards from the National Endowment for the Arts (1979, 1985), Regional Fellowships (AFI/NEA, 1985, 1988) and state arts councils (1984, 1985, 1989). His films have been screened in museums and festivals in Amsterdam, Berlin, Chicago, Hawaii, Mexico City, New York City, Palm Springs, Park City, Paris, Taipei, Toulouse, San Francisco and Santa Cruz. They have been broadcast on SBS-TV Network/Australia, WTTW-Chicago, WGBH-Boston, WNED-Buffalo and WEIU-TV-Illinois.
Caldwell is the producer-director of the award-winning documentaries Freak Street to Goa: Immigrants on the Rajpath(1989), a film about the migratory pattern of "hippies" in India and Nepal, and Rancho California (Por Favor) (2002), a troubling look at migrant camps that house indigenous Mixteco workers within the arroyos of Southern California's most affluent suburbs.
An M.F.A. graduate of California Institute of the Arts, Caldwell received his Ph.D. from Northwestern University.
Best Experimental Documentary, 2020DocLA Documentary Film Festival LAND HACKS: Masculine Media Anxiety Disorder, Los Angeles, Nov. 11-15, 2020
2018 SCMS Outstanding Pedagogy Award. Career award at the annual Society for Cinema and Media Studies Conference, Toronto, Canada, March 2018
Keynote Address. Aalto University, Helsinki, Finland. Screenwriting and Production Studies Conference. School of Arts, Design, and Architecture, Dec. 2-5, 2017
Inaugural Victor Blau Endowed Lecture, Washington University, Film and Media Studies Department, St. Louis, Nov. 10, 2016
Bauhaus IKKM Fellow, Bauhaus Universitat-Weimar, Germany, Internationales Kolleg fur Kulturtechnikforschung und Medienphilosophie, April-August 2012
Annenberg Scholar, University of Pennsylvania, Annenberg School of Communication, Scholar-in-Residence, Philadelphia, PA, January-April 2012
Keynote Speaker, Yale University, Yale Conference on Television, Department of Film Studies and American Studies, New Haven, CT, Feb. 2012
Keynote Speaker, Stockholm University, European Production Studies Conference, "Lights, Tystnad, Azione!: Practices, Sites, and Careers." Sweden, April 7-8, 2011
Prix-Italia Lecture, The Best of Television, Radio, and the Internet, 63rd Prix Italia Awards Conference, Turin/Torino, Italy, Sept. 21, 2011
Distinguished Teaching Award, with Special Commendation in the Area of Graduate Teaching, UCLA, Los Angeles, April 2010
Annual James O. Naremore Lecture, Indiana University, Department of Communication and Culture, Indiana University, Bloomington, IN, Oct. 8, 2009
Plenary/VIP Lecture, ELOMEDIA: The Pan European Doctoral School of Audiovisual Media (Roskilde and Copenhagen Universities [Denmark], Helsinki University of Art and Design, and Tampere, Turku & Lapland Universities [Finland], April 22-25, 2009
Plenary Lecture, Nottingham University, "Ephemeral Media Conference," Nottingham, UK, July 22, 2009
Keynote Address, London Metropolitan University, "Television Goes Digital" Conference, London, UK, Sept. 14, 2007
Plenary Address, Northwestern University, Kaplan Institute for the Humanities, Evanston, IL, May 11, 2007
Plenary Address, Glasgow University, Scotland, International Screen Studies Conference, Scotland, (invited), June 30-July 2, 2006
Keynote Lecture, "What is the DVD" International Conference, Humanities Research Center, University of Warwick, Coventry, United Kingdom, April 23, 2005
Keynote Lecture, Shanghai University, China, "Wither Film Theory? Boundaries, Frontiers, and Predicament" Conference, Shanghai, China, June 3, 2004
Keynote Lecture, Film University, "Redefining Televisuality: Programmes, Practices, Methods" Conference, Babelsberg, October 24-October 37, 2023
RESEARCH ARTICLES AND BOOK CHAPTERS (SELECTED)
2023: "Specworld: Folds, Faults, and Fractures in Embedded Creator Industries," University of California Press
2011: "Worker Blowback," Television as Digital Media
2011: "Industrial Promotional Surround," ephemeral media
2010: "Breaking Ranks/ Backdoor Workforces," Popular Communication
2009: "Hive-Sourcing Is the New Out-Sourcing," Cinema Journal
2009: "Screen Studies and Industrial 'Theorizing,'" Screen
2005: "Welcome to the Viral Future of Cinema (Television)," Cinema Journal
2004: "Critical Industrial Practice," Television & New Media
2004: "Convergence Television," Television After TV
2004: "Industrial Geography Lessons," Television After TV
2003: "Second-Shift Media Aesthetics," New Media
ARTICLES AND CHAPTERS ON FILM/VIDEO PRODUCTIONS (PRODUCED/DIRECTED BY CALDWELL)
2009: "Indigenism, (In)visibility," Filming Difference
2003: "Representation and Complicity," Aztlan
FILMS
Land Hacks: Masculine Media Anxiety Disorder (65 min., 2020); (UCLA Newsroom article)
Post-screening Q&A and Interview with John Caldwell, (53 min., 2019)
Rancho, CA (por favor) (58 min., 2002)
Freak Street to Goa: Immigrants on the Rajpath (16 mm, 60 min., 1989)