Production / Directing MFA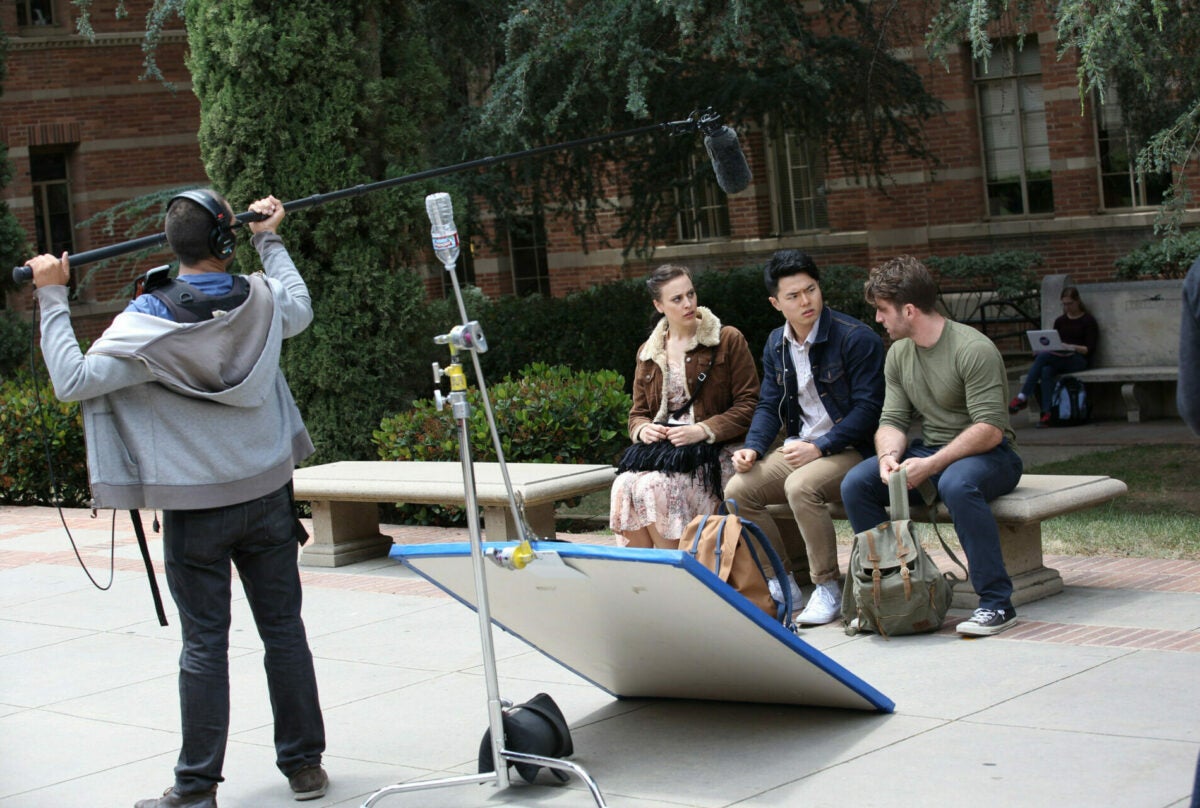 The Production/Directing program melds practical skills with deep theoretical and historical knowledge of film and digital media. Craftmanship meets creativity, all underpinned by a commitment to social responsibility.
The Master of Fine Arts degree in Production with an emphasis in Directing provides aspiring directors a rigorous three-year curriculum. The first year of the Production/Directing program lays the foundation, immersing students in collaborative filmmaking processes that cover everything from screenwriting to postproduction. By the second year, close faculty mentorship comes to the fore, enabling each student to hone their own distinctive voice across varied media formats, while also diving into cinema studies and advanced film techniques. The third-year culminates in the intensive thesis production phase, be it documentary or narrative, supplemented by a range of electives for those eager to expand their horizons further.
Students are not just enrolling in a course of study but joining the ranks of illustrious alumni like Francis Ford Coppola, Alexander Payne, and more.
World-Class Faculty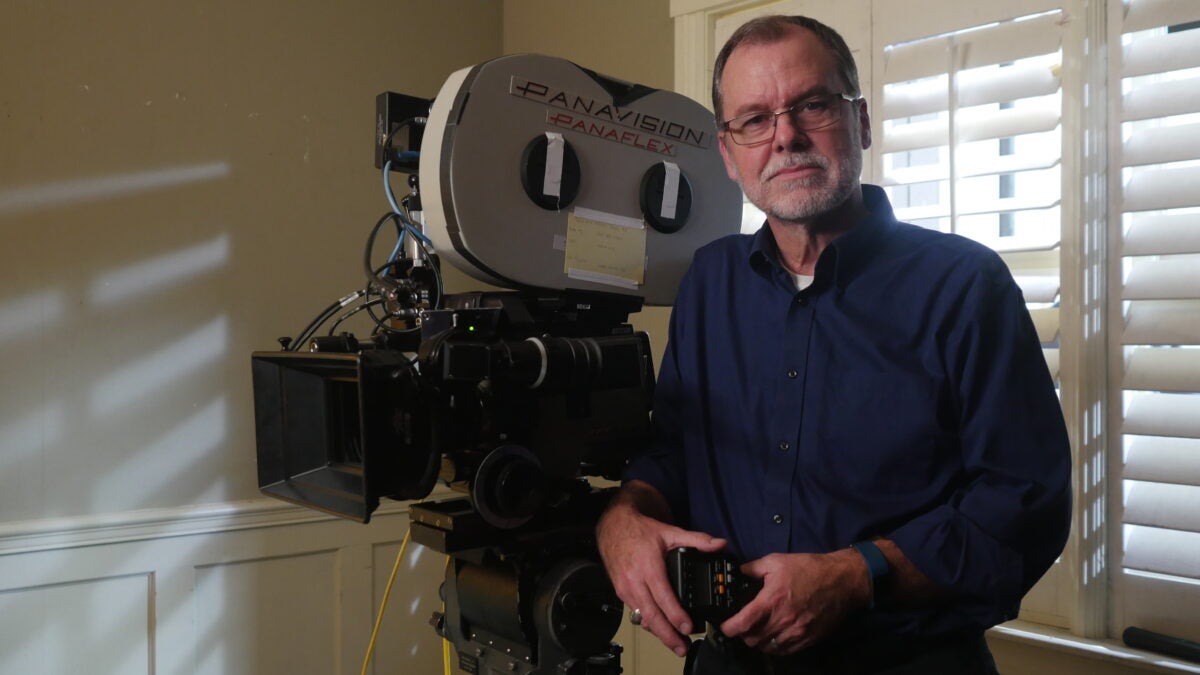 Professor
Head of Cinematography
View profile for William McDonald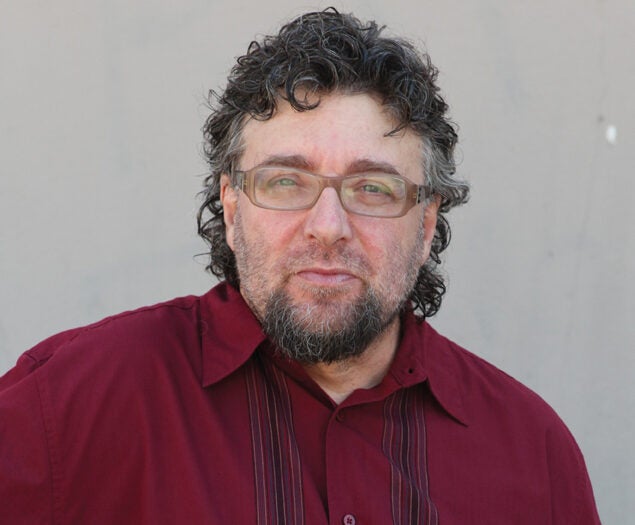 Professor
Vice Chair, Production
View profile for Fabian Wagmister
The Program
THE ART OF COLLABORATION
The first year of the program introduces students to foundational skills and collaborative processes for all aspects of filmmaking. The curriculum includes screenwriting, directing, documentary, cinematography, editing, postproduction and production planning, as well as exposure to critical and historical contexts for media making and study.
FACULTY MENTORSHIP
In the second year of the program, students work closely with faculty mentors to deepen their understanding of production techniques and impactful storytelling strategies. Each student will have the opportunity to write, direct, edit and realize their own vision with creative projects in fictional narrative, documentary, digital media or experimental film, while also taking courses in cinema and media studies and advanced filmmaking techniques.
THESIS PRODUCTION
In the third year, students focus on their thesis production, which may be in documentary or narrative form. Although the majority of the third year is devoted to writing, planning, shooting and editing the thesis film, students also have the option of taking elective classes to deepen their skills and broaden their exposure to adjacent areas of study (screenwriting, producing, animation, digital media, etc.).
COURSES
Please note: We are currently undergoing a comprehensive curriculum review. The courses listed below represent a sampling of the kinds of courses that we expect to offer in relation to the Production/Directing specialization. Program requirements are currently under revision and will be updated as we complete our process of curriculum review.
Required and elective courses may include but are not limited to the following:
Introduction to Directing/Coverage
Direction of Actors for Film and Television
Advanced Direction of Actors for Film and Television
Advanced Coverage
Directing Actors for Camera
Writing Short Screenplays
Advanced Writing for Short Film and Television
Advanced Narrative Directing Workshop
Advanced Documentary Workshop
Advanced Abstract/Experimental Media Workshop
Costume Design
Design for Film and Television
Film Analysis
Introduction to Immersive Documentary
Documentary Research Methodologies
Business of Documentary
Introduction to Cinematography
Intermediate Cinematography
Advanced Cinematography
Digital Cinematography
Lighting for Film and Television
Cinematography and Directing
Emerging Techniques and Technologies in Cinematography
Digital Workflow
Digital Manipulation on Set and Post
Avid Editing
Advanced Film Editing
Post Production
Post Production Sound Design
Digital Audio Postproduction
Introduction To Feature Film Writing
Introduction to TV Writing
Feature Film Writing
Contemporary Topics in Theater, Film and Television
Special Topics: Transnational Cinema
Special Topics: Realism
Special Topics: Alternative Media Praxis
Digital Imagery and Visualization
Introduction to Virtual Reality
Advanced Digital Media Workgroup
Thesis Preparation
Career Strategies
In addition to required and elective coursework in Production/Directing, students also have the opportunity to take courses in other specializations within FTVDM. All program and departmental requirements (such as Cinema & Media Studies seminars, classes in outside specializations, and/or shared departmental classes) are typically completed no later than the quarter in which the advancement to candidacy takes place.