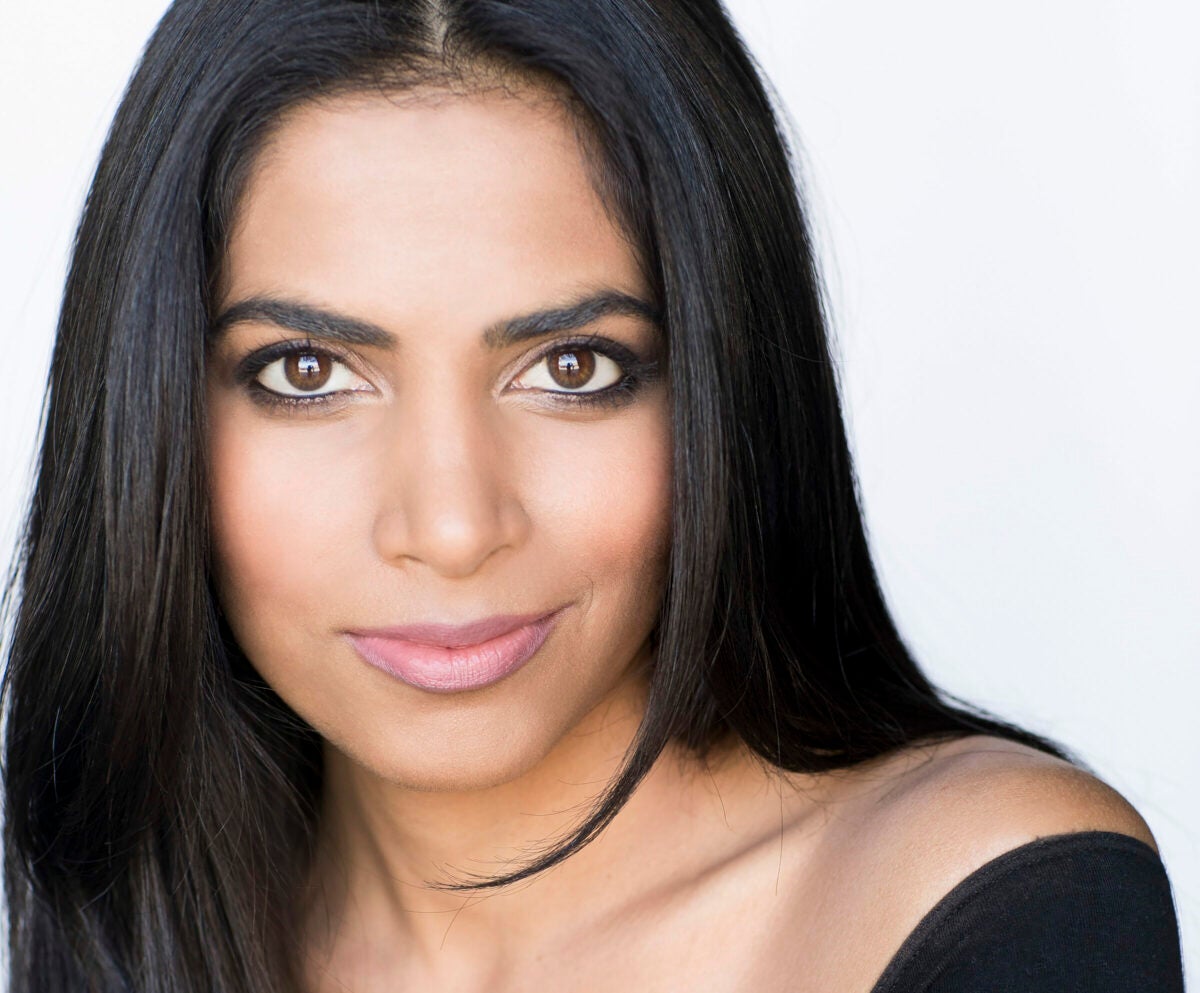 Roshni Shukla
Lecturer
Roshni Shukla is the co-artistic director of the southland company, a non-profit ensemble based in Los Angeles. The company is rooted interdisciplinary work and collaborates with film and musical artists on their theatrical productions. Half of their work is in service to the community with their "Literacy through Theater" program, which is geared toward working with youth in promoting an appreciation for storytelling.
the southland company premiered one of Shukla's new plays, The Gita & the Gun, which follows 16-year old Abhiti living as the target of bullies and with a single mother stuck in the past. Encouraged by nightly visits from a mysterious trumpet-playing elephant, Abhiti learns to face her darkest fears. The play featured live music and combined a classical myth within a contemporary story.
As an actor, Shukla has worked with the SITI Company in their production of The Bacchae directed by Anne Bogart at the Brooklyn Academy of Music (BAM) in New York and at The Getty Villa in Los Angeles. Shukla made her Canadian debut at the Ryerson Theater (Toronto) in Arranged Marriage, written by Chitra Banerjee Divakaruni and directed by Peggy Shannon, the dean of the Ryerson School of Performance. She was recently in the world premiere production of Rabbit/Moon at the Boise Contemporary Theater in Idaho. Shukla has also voiced work for Penguin Random House for books such as Ayesha at Last: A Novel by Uzma Jalaluddin. Other theater credits include A Christmas Carol (A Noise Within), Queen of Califas (Los Angeles Theatre Center), Queen of the Remote Control (Sacramento Theatre Company) and Arranged Marriage (world premiere, Sacramento Theatre Company). Film and TV credits include Fox's 9-1-1, and NBC's Outsourced and Friends with Benefits.
As a director, Shukla has helmed productions such as Sara Ruhl's Eurydice at The Arena Stage in Los Angeles as well as several staged readings of new work developed by the southland company. She has also directed for the Living Room Series held at The Blank Theatre.
Shukla was selected to be part of the team assembled to work on a collaboration between Google and the UCLA School of Theater, Film and Television. They explored new ways to connect performance with technology and included both live and online audiences for an innovative production titled Los Atlantis or otherwise known as "The Google Project." She served the team as writer, actor and story editor for the production.
Shukla attended the University of San Francisco (USF) where she received a bachelor of science in international business. During her time at USF she studied liberation theology and contributed to discussions on post Salvadoran Civil War life at Universidad Centroamericana José Simeón Cañas in El Salvador. She received her master of fine arts in theater (acting) from the UCLA School of Theater, Film and Television. During her graduate tenure, Shukla received a full-ride scholarship to attend the British American Drama Academy Midsummer in Oxford Program at Oxford University. In addition, Shukla had the distinct honor of traveling to Japan to study under the internationally renowned theater director Tadashi Suzuki and his company, the Suzuki Company of Toga.