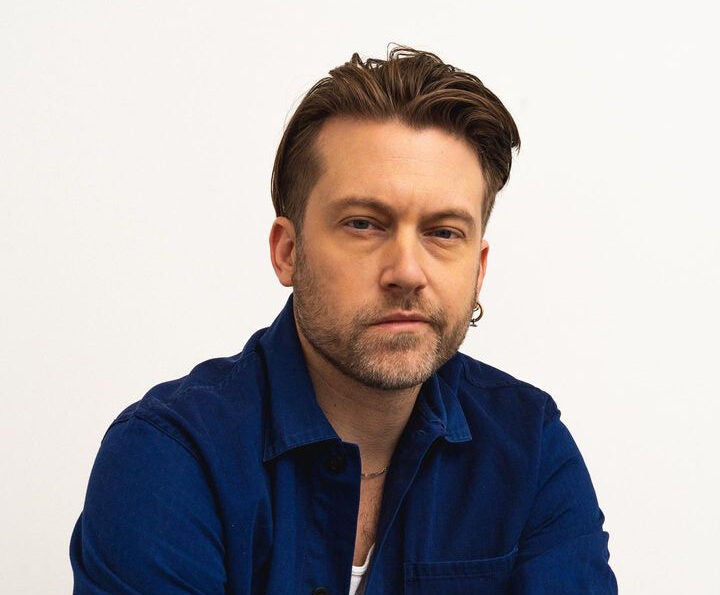 James Darrah
Lecturer
James Darrah's visually arresting work at the intersection of theater, opera and film has become known for a singular cinematic elegance that The Wall Street Journal says is "experimenting and forging a new art form." The New York Times suggests that his "filmic conception puts a fresh — even revelatory — gloss" on both new works and pieces from within the operatic repertoire, pushing opera into new interdisciplinary territory and forging new dramatic frontiers.
His recent work as a director, screenwriter and Grammy Award-nominated producer includes projects that continue to explore the merging of film, television formats and a bold re-definition of opera. He is the new artistic director and chief creative officer of Long Beach Opera, launching his first season in 2023, and was previously the creative director for Los Angeles Chamber Orchestra's digital content in 2020/21. Darrah was also artistic director of Opera Omaha's ONE Festival from 2016-2021, where The Wall Street Journal praised him for "expanding the boundaries of the operatic form" by establishing a first-of-its-kind residency for artists both within and adjacent to the operatic genre.
His track record developing and directing acclaimed premieres and new productions on stage includes the world premieres of Ellen Reid's Pulitzer Prize-winning opera p r i s m (LA Opera/Prototype Festival), Missy Mazzoli's operas Breaking the Waves (Opera Philadelphia, Prototype) and Proving Up (Opera Omaha/Miller Theater), Michael Tilson Thomas' Four Preludes on Playthings on the Wind (San Francisco Symphony, Los Angeles Philharmonic, New World Symphony), Frank Zappa's 200 Motels (LA Phil for the 10th Anniversary of Walt Disney Concert Hall), The Brightness of Light by Kevin Puts with Reneé Fleming (Tanglewood/Boston Symphony Orchestra), The Bernstein Centennial for PBS at Tanglewood and Academy Award-winner John Corigliano's new opera The Lord of Cries (Santa Fe Opera).
He has worked extensively with conductor Michael Tilson Thomas, directing more than 10 productions with him for San Francisco Symphony and the New World Symphony. With Opera Philadelphia, he has made numerous new staged productions and films: he was the producer, production designer and screenwriter for the Grammy-nominated film adaptation of Soldier Songs by composer David T. Little, and wrote, directed, and produced a film adaptation of Poulenc's La voix humaine. In 2021/22, he completed two cinematic opera projects with Boston Lyric Opera: a stop motion animated feature-length film adaptation of Philip Glass' Edgar Allan Poe story The Fall of the House of Usher, and the acclaimed world premiere of Desert In, an original miniseries starring Isabel Leonard that Darrah directed and co-created alongside Pulitzer Prize-winning composer Reid and television writer christopher oscar peña. He has crafted new productions of Philip Glass' Les enfants terribles (Opera Omaha, Long Beach Opera), directed the U.S. coastal premieres of Jennifer Higdon's opera Cold Mountain (Music Academy of the West), Jonathan Dove's The Other Euridice (Bay Chamber) and Flight (Juilliard, Opera Omaha, UCLA).
Darrah's original music videos for opera artists including Joyce DiDonato, Missy Mazzoli and Jakub Józef Orlinski are known for their "enigmatic twists" (NPR) and have been distributed by the Warner Music and Erato record labels as well as LA Opera. Additional work includes staged productions with the LA Philharmonic; Milwaukee Symphony Orchestra; Salle Pleyel in Paris; The Barbican Centre; The Lucerne Festival; The Handel Festspiele in Karlsruhe, Germany; The Handel and Haydn Society; Boston Lyric Opera; The Getty Villa; Human Resources LA; Trinity Wall Street 12th Night Festival; Bemis Center for Contemporary Art; Cincinnati Symphony Orchestra; and additional new work in Berlin, Lisbon and São Paolo, Brazil.
He is deeply committed to cultivating the next generation of performers and serves as creative producer of special projects for Music Academy of the West, where he was creative director from 2017-2020. He was an artist-in-residence and creative producer at the San Francisco Conservatory of Music in 2022.
Darrah received his MFA in 2010 from UCLA and trained at The Juilliard School. He has been profiled in GQ-Europe, the Los Angeles Times, SF Classical Voice, ALTA Magazine and ALL ARTS NY. He is a winner of the national Princess Grace Award in Theater, a five-time nominee for production in the International Opera Awards (including Best New Director) and has had two world premieres win the MCNA "Best New Opera" award.
Darrah is a native of San Antonio, Texas and lives in Los Angeles.