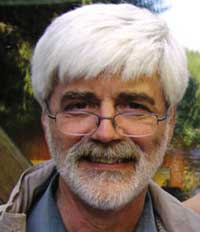 Gyula Gazdag
Professor Emeritus
Distinguished Research Professor
Gyula Gazdag is a director of film, theater and television. He was a professor at the UCLA School of Theater, Film and Television from 1993-2015 and has served as the artistic director of the Sundance Filmmakers Lab since 1997.
His numerous feature films include A Hungarian Fairy Tale (1987), which won the Special Jury Prize at the Locarno Film Festival. Named one of the year's 10 Best Films by the Village Voice and the Best Feature Film of the year by the Hungarian Film Critics Awards, it screened at 20 film festivals worldwide, including the Directors' Fortnight at Cannes.
Gazdag's other films include Stand Off (1989), which won a Special Jury Prize at the San Sebastián International Film Festival; Lost Illusions (1983), named Best Screenplay by Hungarian Film Week; Singing on the Treadmill (1974); The Whistling Cobblestone(1971), named Best First Feature by the Hungarian Film Critics Awards; and Swap.
Gazdag has also directed many documentaries, including A Poet on the Lower East Side: A Docu-Diary on Allen Ginsberg (1997); Hungarian Chronicles (1991); Berlinale Forum entrant Package Tour (1985); The Banquet (1982); The Resolution (1972), named on one of the best 100 documentaries of all time by the International Documentary Association; The Selection (1970) and The Long Distance Runner (1969).
Most of Gazdag's films were banned for shorter or longer periods of time in communist Hungary; some also had been denied foreign exhibition.
For the stage, he directed Candide, The Bald Soprano, The Abduction From the Seraglio, The Tempest, Tom Jones and The Hothouse, among many others.
Gazdag has been a creative advisor at the Maurits Binger Film Institute in Amsterdam since 2002 and at the Script Station of the Berlinale Talent Campus since 2006.