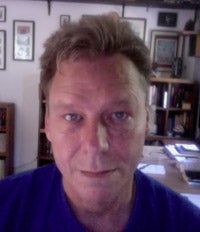 George Gary
Lecturer
George Gary is a lecturer in the Department of Film, Television and Digital Media where he teaches courses on screenwriting and directing.
He has written numerous produced screenplays including the animated Goglo 13, Wild Orchid 2, Love Is Like That, Home and Tomb.
He has received numerous awards including the AFI Video Award, the Jack Nicholson Award for Screenwriting, the Philips Award for Screenwriting and the 2011 Best Script Award from Amazon Studios.
Gary received his B.A. in philosophy and psychology from Vanderbilt University and his M.F.A. from the UCLA School of Theater, Film and Television.