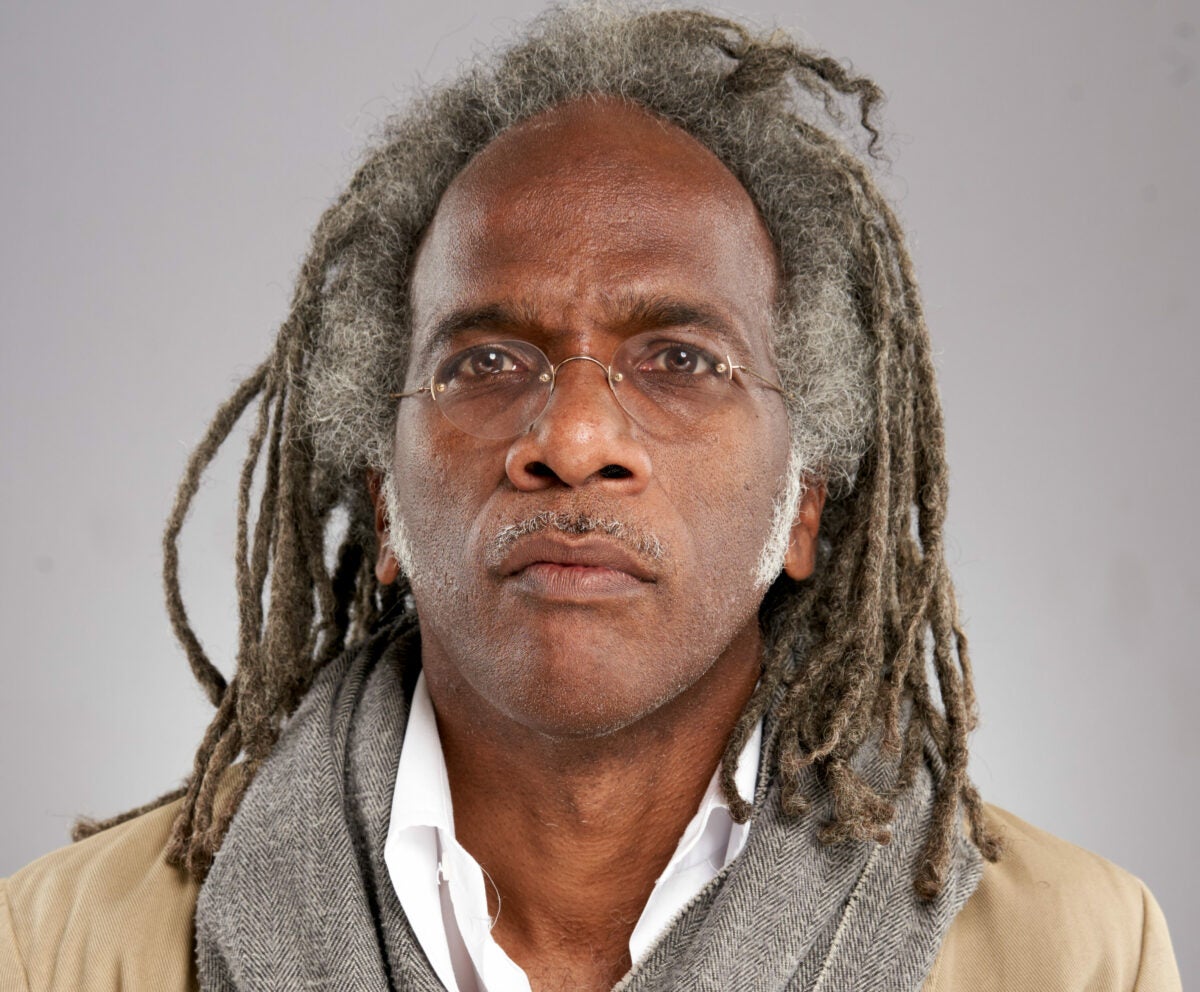 Dominic Taylor
Professor
Dominic Taylor is a writer-director and scholar of African American theater whose work has been seen across the country.
He is presently working on a commission from Ford's Theatre in their Lincoln Legacy Project. In addition, the Goodman Theatre, Steppenwolf Theatre, Ensemble Studio Theatre and New York Theatre Workshop have all commissioned Taylor as a writer. His published work includes Wedding Dance and Personal History; both produced at the Kennedy Center by the African Continuum Theatre; Upcity Service(s), included in the anthology Seven More Different Plays, edited by Mac Wellman (Broadway Play Publishing); and Hype Hero, which was developed at the Eugene O'Neill Theatre Center in Waterford, Conn., produced at Brown University in Fall 2014 and published in 2021 at Playscripts.com. His play I Wish You Love premiered at Penumbra Theatre Co. in St. Paul, Minn., and was produced at The Kennedy Center and Hartford Stage in 2012.
Taylor recently directed an adaptation of Toni Morrison's The Bluest Eye. He directed Alice Childress' Trouble in Mind in St. Paul. He re-envisioned and directed a classic of the Harlem Renaissance, The Purple Flower, at Boston's Factory Theatre and incorporated shadow puppets as his characters. Taylor's directing projects have been as varied as the opera Fresh Faust at the Institute of Contemporary Art in Boston; The Negroes Burial Ground at The Kitchen in New York City; Destiny and Uppa Creek at Manhattan's Dixon Place; Ride the Rhythm in the Hip-Hop Theatre Festival in Washington, D.C., and The Wiz at the University of Minnesota's Rarig Center in Minneapolis. He also reimagined and restaged The Black Nativity for Penumbra Theatre and directed Complicated Fun, a musical about the 1980s music scene in Minneapolis. His next directing project will be a commercial musical, Selassie, which he will also write.
In the 1990s, Taylor helmed Public Transportation Productions. This film and media company made the award-winning shorts Counter Puncher and In This Corner, and the early web film preview program It's Coming. He is currently developing a television project for the studio eOne.
As a scholar, Taylor's training began under the tutelage of George Houston Bass and his Research to Performance Method (RPM) at Brown's Rites and Reasons Theatre. In Summer 2014, Taylor was part of the Consortium on African American Aesthetics at Emory University. He was part of the original group of artists and scholars gathered at August Wilson's "The National Black Theatre Summit: On Golden Pond." Taylor was part of the cohort that presented a paper on aesthetics. He is also the performance editor of the Massachusetts Review and his essay Don't Call African American Theatre Black Theatre: It's Like Calling a Dog a Cat was published in September 2019.
He is the former associate artistic director of Penumbra Theatre Co., one of the premiere African-American theaters in the country. There he utilized his unique culturally specific play development process called OKRA.
Previously, Taylor was an associate professor at the University of Minnesota, Twin Cities. He has also taught at Bard College, City University in New York, Columbia College of Chicago, Bennington College and Brown University.
Taylor is an alumnus member of New Dramatists. He received his bachelor and MFA degrees from Brown University and is a member of Stage Directors and Choreographers Society and the Dramatists Guild.