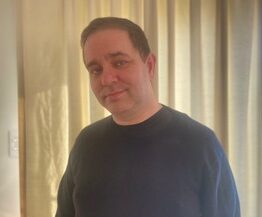 Contact Info
External links
Alex Franklin
Lecturer
Alex Franklin is a lecturer in the Department of Film, Television and Digital Media where he teaches graduate-level courses about the development and production of feature films and television projects. He also teaches several courses for the UCLA Summer Institute, for the Undergraduate Honors Collegium and the Department of Global Studies at the UCLA International Institute. His courses include "Hollywood and Cultural Diversity in America," "Hollywood and Global Responsibility" and "Hollywood and America's Global Image." In these classes, students explore Hollywood's portrayals and representations of different countries, races and groups, and their impact on our culture.
In 2018, Franklin was awarded the Eugen Weber Honors Program Distinguished Teaching Award for his work with the Honors Program at UCLA.
He began his entertainment industry career in Hollywood at New Line Cinema where he assisted senior VP of production Richard Saperstein on the feature film Frequency and on the Denzel Washington film John Q. He then moved with Saperstein to Artisan Entertainment where he became a creative executive. At Artisan, he worked with Kevin Feige and the Marvel team developing numerous titles including The Punisher. He subsequently moved to Lionsgate Films where he worked with noted genre producer Peter Block on numerous horror and genre titles including the Saw franchise.
After Lionsgate, Franklin worked at Dimension Films on the reboot of the Halloween franchise with director Rob Zombie, and on the Scary Movie franchise, which fulfilled a lifelong dream of working with director David Zucker (Airplane,The Naked Gun). His last film as a development executive was Youth in Revolt, directed by Miguel Arteta.
Currently, Franklin works at at Zero Gravity Management overseeing their production department.
Franklin is a graduate of Harvard University and has an M.F.A. from the USC Peter Stark Producing Program.