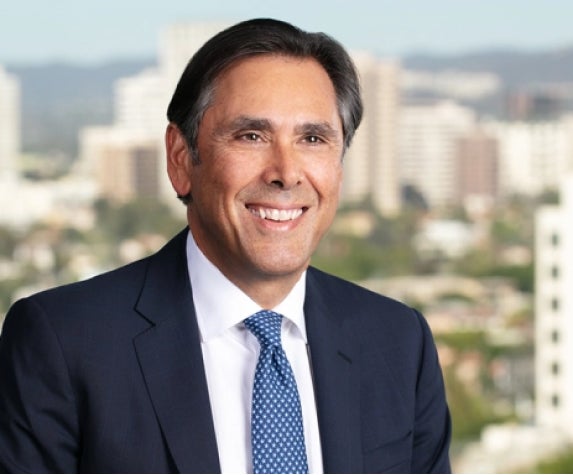 Joseph A. Calabrese
Global Chair Entertainment, Sports, Media
Joe Calabrese is global chair of Latham & Watkins' Entertainment, Sports and Media practice. He advises clients on the creation, operation and financing of entertainment and media companies, including negotiating complex distribution and licensing agreements, mergers and acquisitions and structured finance transactions. His practice also involves negotiating broadcast licensing and joint venture agreements and related transactions for sports entities. His clients include Legendary Entertainment, The Hollywood Foreign Press Association and the International Olympic Committee.
Calabrese currently serves on the executive committee of the Constitutional Rights Foundation and is the Foundation's past chair. He also serves on the Cornell Law School Advisory Committee (Visiting Committee 2012), Academy of Television Arts & Sciences, International Academy of Television Arts & Sciences and the Pacific Council on International Policy.
Calabrese has been recognized as one of the Top 100 lawyers in California by The Los Angeles Daily Journal. He has also been recognized in The Hollywood Reporter's Top Power Lawyer list and Variety's Legal Impact Report.