Skoll Center for Social Impact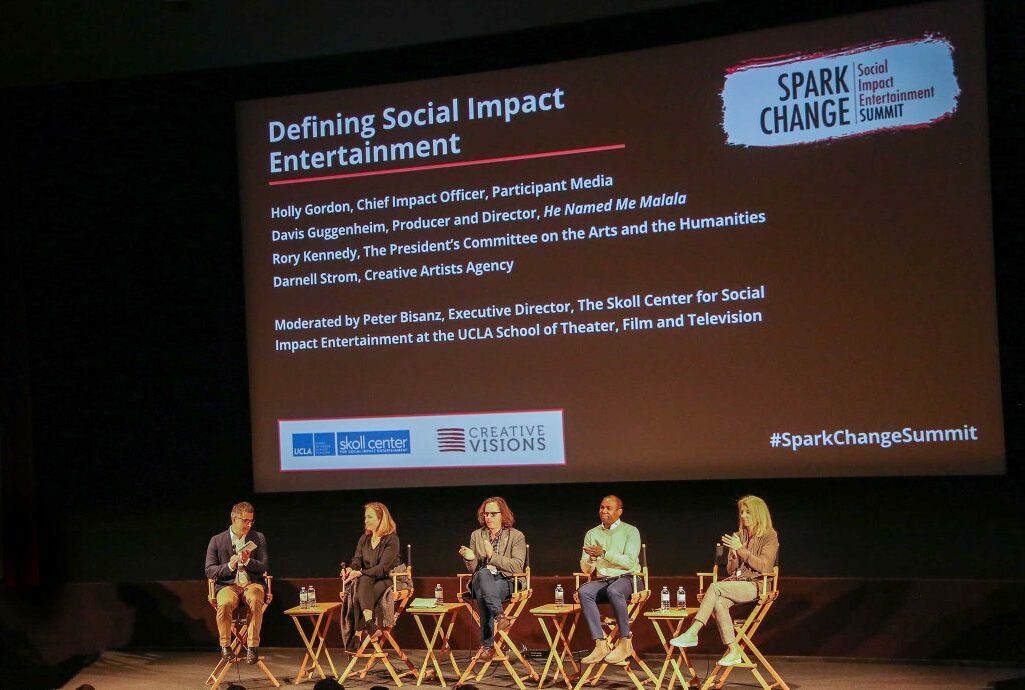 Catalyzing global change through research, education, and impactful storytelling in social impact entertainment.
The Skoll Center for SIE is committed to leveraging entertainment and arts for profound social change. The Skoll Center's mission focuses on attracting groundbreaking ideas, assessing the impact of social responsibility in entertainment, and its global influence. By pioneering research in social impact entertainment, it aims to empower students and faculty with storytelling's transformative potential. The Skoll Center envisions bridging sectors, shaping innovative societal change models, and highlighting entertainment's vast reach, from films to theater. The Skoll Center will serve as a hub, hosting unique projects, pivotal discussions, conferences, festivals, and forming key partnerships that resonate with our core purpose.