Theater BA: Musical Theater Emphasis
The Ray Bolger Musical Theater Program is
designed for undergraduate actors who sing and dance.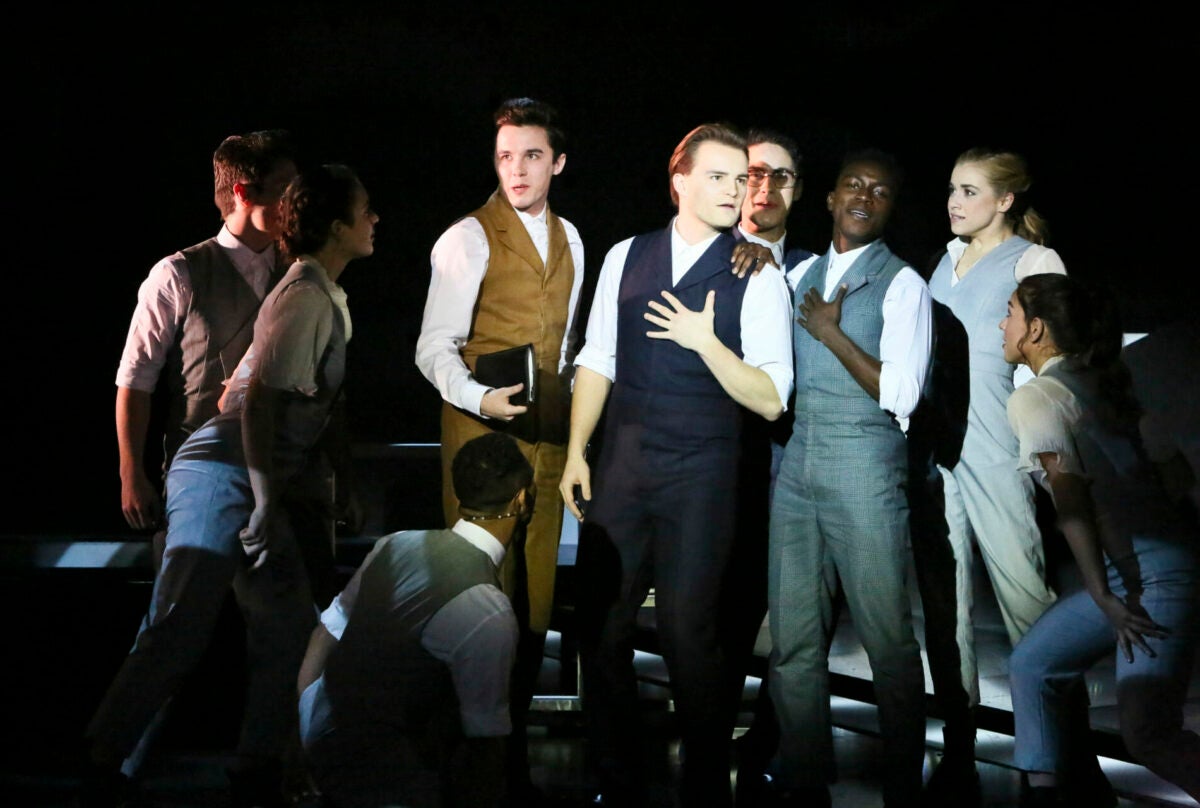 Students are exposed to a wide variety of performance techniques and approaches through a combination of rigorous studio classes, performance opportunities and guest master classes.
The program consists of a minimum of six quarters of related performance classes that begin in sophomore year. Transfer students enter in junior year and complete a minimum of four quarters of related performance classes. Related performance classes consist of acting, voice and speech, dance, and singing slasses. Musical Theater emphasis students are integrated into the Acting emphasis classes and have opportunities to perform in both musicals and plays from the vast canon of classical to contemporary works.
Students admitted to the Musical Theater emphasis are not guaranteed a place in Musical Theater classes each quarter. All classes require instructor consent to enroll.