Theater BA: Acting Emphasis
Exploration of various techniques and approaches
to acting, voice and movement with world class, expert faculty.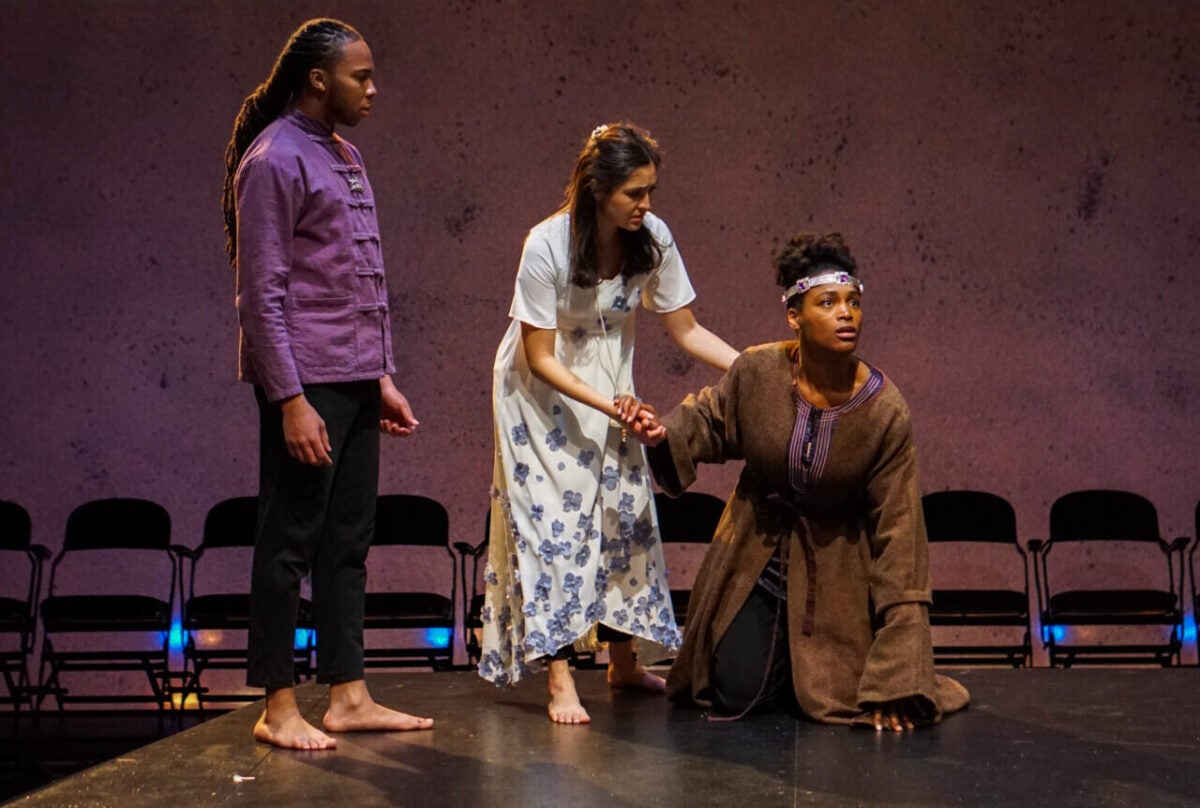 The Acting emphasis not only challenges students to work collaboratively as they explore their artistry and but also encourages them to think critically about their impact as artists and citizens of the world.
The program consists of a minimum of six-quarter related performance classes that begin in sophomore year. Transfer students entering their Junior year complete a minimum of four-quarter related performance classes. There are a variety of productions each quarter—d​epartment and student produced—giving students diverse performance opportunities.