Film, Television & Digital Media (BA)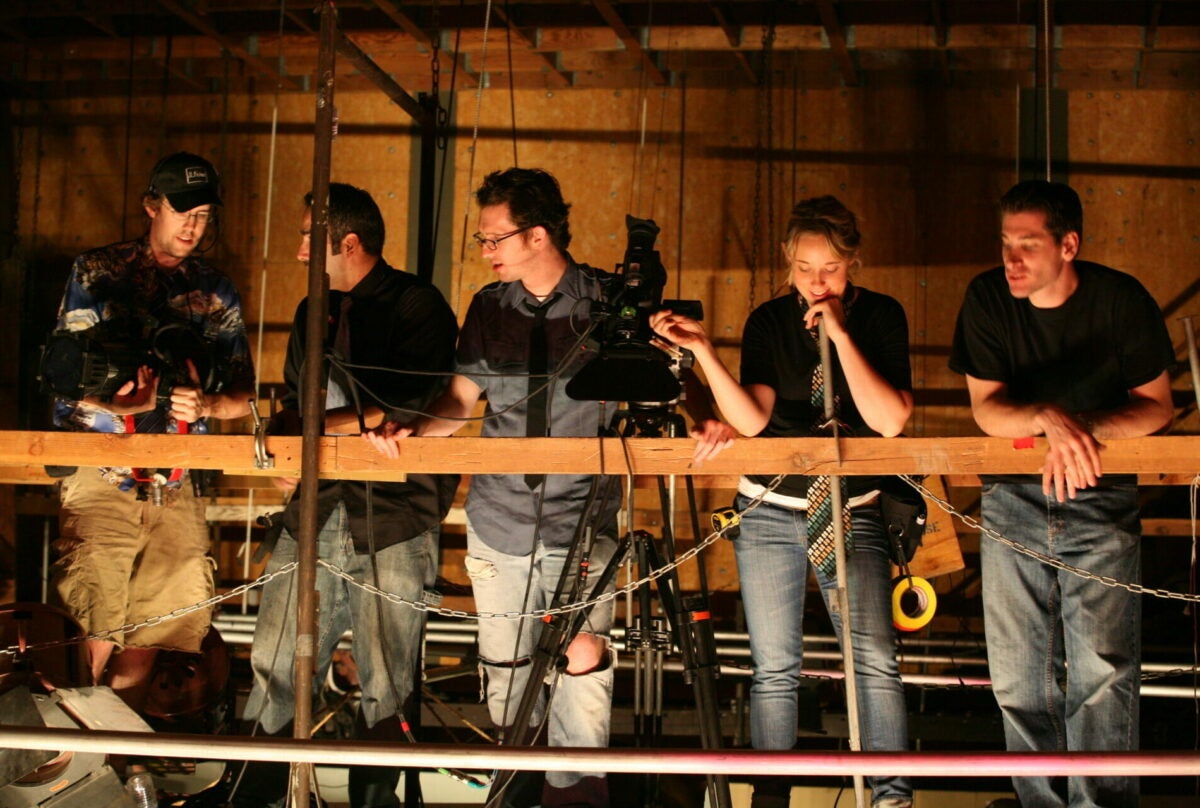 This program provides a broad background and diversity of film and television practice, covering history, theory, critical thinking, animation, screenwriting, and essential production techniques.
The undergraduate Film program is structured to ensure students leave with both a deep scholarly understanding of cinema and hands-on experience in various aspects of film, television, and digital media. Courses effortlessly bridge traditional academic boundaries. The historical, critical, and theoretical study of cinema complements our top-tier professional training, emphasizing the significance of emerging technologies.
The Department of Film, Television, and Digital Media provides comprehensive training in moving image art and technology, drawing inspiration from iconic film and TV masterpieces. While technology serves as a tool, not the final goal, we emphasize its importance in the modern cinematic landscape.
First- and second-year students focus on foundational courses, and then junior year students delve into the multifaceted world of film, TV, and digital media production, honing a variety of craft skills. During senior year, Film majors choose a concentration in a specific area, culminating with a professional internship.
Film students cannot switch to the Theater major at any point during their studies. Students may apply to the Film major as freshmen or transfers. All specialized courses necessitate instructor approval for enrollment. Faculty discretion can determine continuation in a particular emphasis based on performance and participation.
World-Class Faculty
Requirements
UCLA students must satisfactorily complete for credit a minimum of 180 units for the bachelor's degree, which includes all University; School of Theater, Film and Television; and FTVDM department requirements. At least 64 of the 180 units must be upper-division courses numbered 100 through 199. A maximum of 216 units may be permitted. The Film and Television B.A. is a four-year degree, which includes seven Preparation for the Major courses and the Major courses. Transfer students will complete the preparatory courses (Film and Television 4, 6A, 10A, 33, 51, 84A and One Theater course) during their junior and senior years. Transfer students are expected to graduate within six (6) quarters (two years) and must complete all preparation for the major courses before graduation. Upon arrival at UCLA, transfer students may petition to use non-UCLA college courses toward preparation for the major course requirements where appropriate.
Department of FTVDM Requirements

(Note: the requirements listed below do not include the general University and TFT requirements)
Preparation for the Major:
FILM TV 1A, 1B, 1C – Freshman Symposium
FILM TV 4 – The Art and Technique of Filmmaking
FILM TV 6A – History of American Motion Picture
FILM TV 10A – American Television History
FILM TV 33 – Introductory Screenwriting
FILM TV 51 – Digital Media Studies
FILM TV 84A – Overview of Contemporary Film Industry One Theater elective
Major Courses
FILM TV 101A – Junior Symposium
FILM TV 106B – History of European Motion Picture OR FILM TV 106C – History of African, Asian and Latin American Film
FILM TV 134 – Intermediate Screenwriting
FILM TV 150 – Cinematography
FILM TV 154 – Film Editing
FILM TV 155 – Introduction to Digital Media and Tools
FILM TV 163 – Directing Cameras Senior Year
FILM TV 195 – Internship Cinema and Media Studies elective course
Senior concentration: at least 20 units of letter-graded, upper division coursework, including at least two courses in a single concentration:
Animation Cinema and Media Studies
Digital Media
Producing
Production – Narrative Directing
Production – Documentary
Production – Cinematography
Production – Post-production
Screenwriting