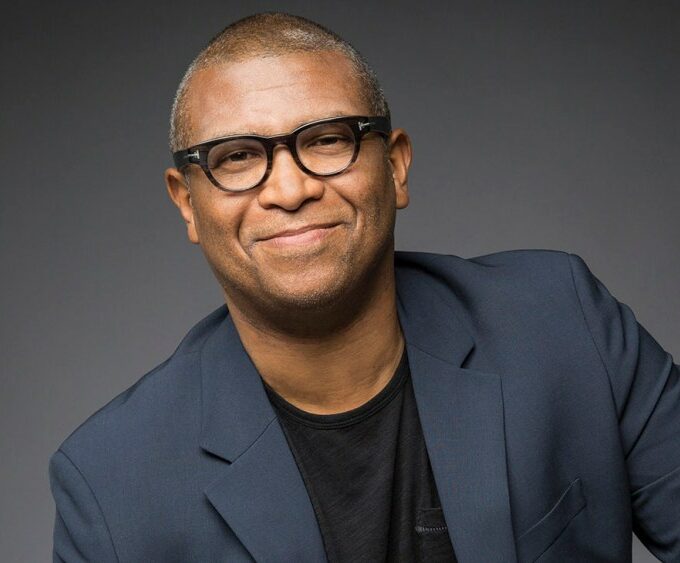 Reginald Hudlin
Writer, Director, Producer
Director and producer Reginald Hudlin is a pioneer of the modern black film movement, helming some of the most influential films and TV series of his generation. He recently finished production on his latest directorial effort, the legal thriller Marshall, starring Chadwick Boseman, Josh Gad, Kate Hudson and Sterling K. Brown.
In February 2016, Hudlin was one of the producers of the Academy of Motion Pictures Arts and Sciences' 88th Annual Academy Awards, for which he subsequently received an Emmy nomination in the category of Outstanding Special Class Program. Also for AMPAS, he produced the 6th Annual Governors Awards and The Black Movie Soundtrack, the recurring live cinematic concert experience at The Hollywood Bowl. Additionally, he has been the executive producer of the NAACP Image Awards for the past four years (2013-2016).
In 2012, he was nominated for a Best Picture Academy Award as one of the producers of Quentin Tarantino's Academy Award- and Golden Globe-winning film Django Unchained, one of the top-grossing Westerns of all time.
In his more than 30-year career, Hudlin has written, directed and/or produced numerous popular feature films including House Party (1990), Boomerang (1992) and Bebe's Kids (1992). Hudlin was also an executive producer and writer of the animated TV series Black Panther and executive producer of The Boondocks. Along with the original founding members, Hudlin revived the beloved comic book company Milestone Media.
As Black Entertainment Television's first president of entertainment (2005-2009), Hudlin shepherded some of the networks biggest hits, including Sunday Best, BET Honors and The BET Hip Hop Awards. He also built BET's profitable home entertainment division and revamped the network's news division, which went on to win more than a dozen awards during that period.