Traditional Animation Summer Institute
Aspiring animators learn to write and draw their animated movies – no drawing experience required, just limitless imagination.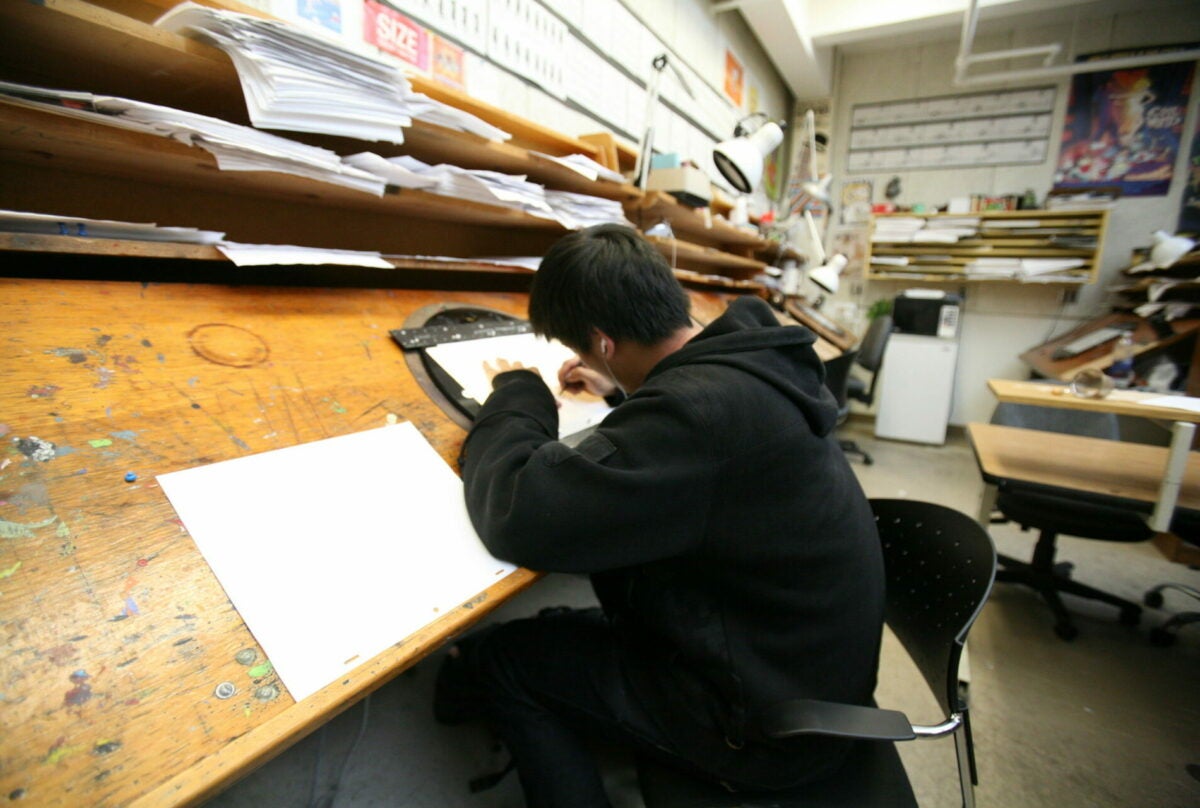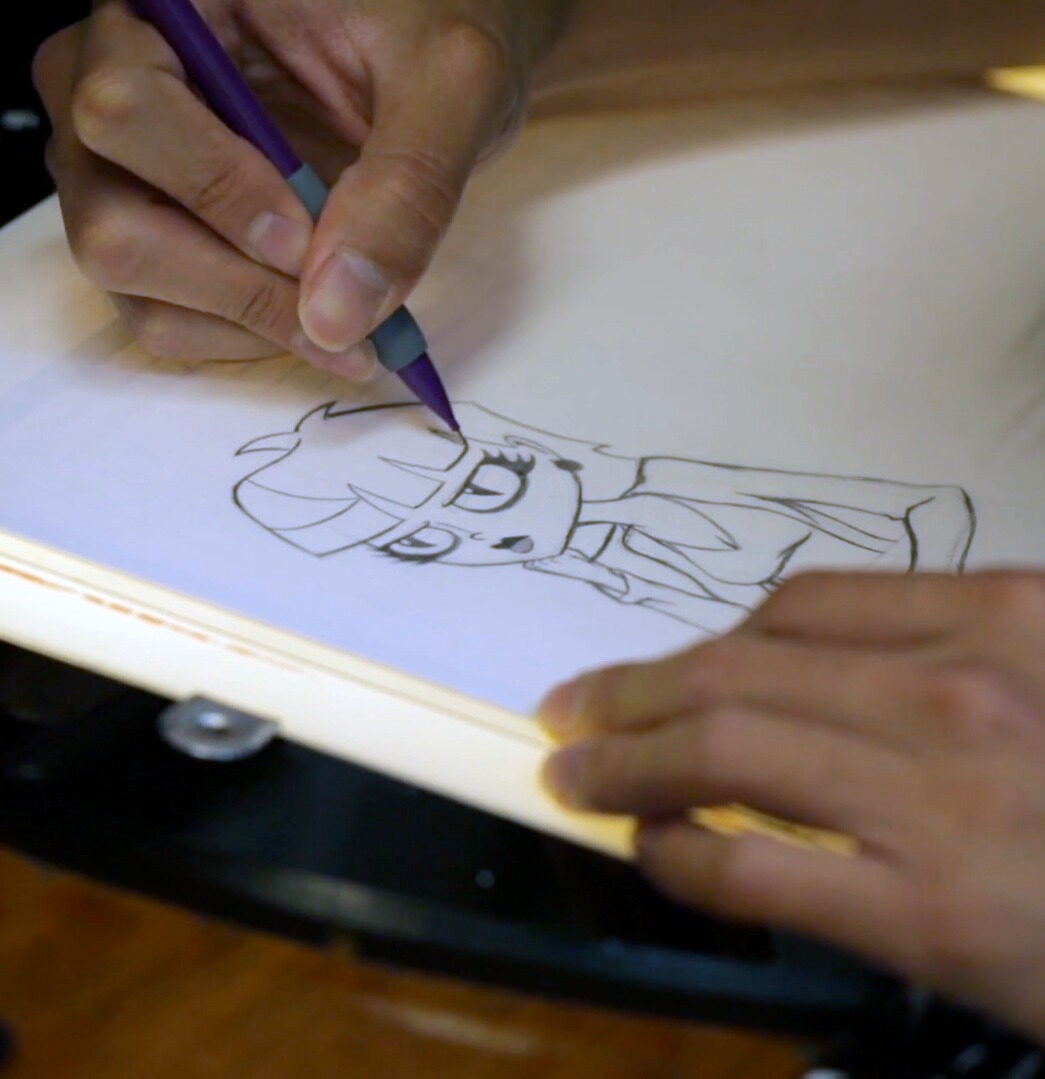 Program Overview
Make your own animated film and meet Hollywood's most accomplished professionals at the world-famous UCLA Animation Workshop. The Traditional Animation track teaches students how to write, storyboard, and draw their own animation film. No drawing experience required, just limitless imagination!
The Traditional Animation Summer Institute will be offered as an online program with synchronous course meetings, practical exercises, and guest speakers. Students will learn traditional hand-drawn animation methods using a Wacom tablet/mouse, and utilize Pencil2D and Adobe Premiere to complete their animated projects. Under the supervision of UCLA faculty, students will complete a series of exercises and learn the animation process from storyboard to post-production. Throughout the course, students will learn about the history of animation as well as contemporary industry practices, and prominent guests from the industry will visit the classroom to share their experiences and answer student questions about their career and working in Hollywood today. Each student will create an animated short film with sound and these final projects will be screened at the conclusion of the program – friends and family are welcome!
The UCLA Traditional Animation program gave me hands-on experience and direction.
I learned which animation pipeline to pursue in addition to gaining a strong network of talented professors and classmates. It was the perfect program to learn the expectations of the animation industry and I'm grateful to have been part of it.
Melody Guivi,
Traditional Animation 2018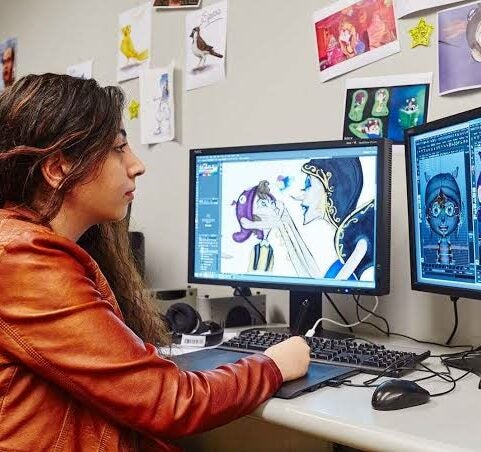 Curriculum
This program carries 12 quarter units of UC credit. Students in this track are enrolled in the following classes:
FTV 104 Film and Television Symposium (1)
In this weekly seminar prominent guests from the industry share their experiences and answer student questions about their career and working in Hollywood today.
FTV 180A Introduction to Animation (5)
Participants will learn the fundamentals of animation through exercises and preparation of a short animated film.
FTV 180B Writing for Animation (4)
Research and practice in creative writing and planning for animated film. Visual writing, editing and animatic production will be taught through a sequence of storyboard assignments.
FTV 179 Digital Film and Television Production (2)
Lab work each week will cover basic sound (working with pre-recorded sound effects, music and recording Foley); non-linear editing (turning the animatic into a complete film); weeks 1-5 will include life drawing sessions. Week 6 will be devoted to final output of picture and sound.
Symposium
In the exclusive Summer Institute Symposium, students from all tracks meet and listen to some of Hollywood's most accomplished professionals. High-wattage guests have included Meg LeFauve (writer, Inside Out); Jared Bush (writer/director, Zootopia, Moana); Raymond Persi (writer/director/animator, The Simpsons); high-level executives, visual development artists, and artists from the biggest animation creators such as Marvel Animation, Sony Pictures Animation, Illumination, Warner Animation, Adult Swim, and many others.
Grading Basis
Students will receive a letter grade upon completion. See University Credit, Grades and Transcripts for more information about academic credit.
Program Details
Students and aspiring animators learn to write and draw their animated movies. No drawing experience required, just limitless imagination. This online track is open to pre-college students. Six weeks.
Requirements
Eligible applicants who submit all requirements successfully and timely, will be reviewed and notified via email of an admission decision within 3 weeks. Early application is strongly encouraged.
Applicants are required to provide an essay answering the following during the online registration process:
Why would you like to participate in the program and what do you expect to gain from the experience? (150-200 words)
International Students
International students may enroll in the Film and Television Summer Institute – Traditional Animation. International students enrolling in this program do not qualify for F-1 visas.
Online Courses: International students who enroll in courses and programs that are offered exclusively online are expected to participate from where they are without traveling to UCLA. More information for international students attending Summer Sessions can be found here.
Financial Aid and Scholarships
Financial aid for Summer Sessions is available for qualified UC students. UCLA students can find more details about the UCLA financial aid application process by visiting the Financial Aid section of summer.ucla.edu. UC and visiting (non-UC) students should inquire about financial aid at their home institution.
Summer Scholars Support
Scholarship support may be available for continuing California high school students with a family annual adjusted gross income of $100,000 or less. For deadlines, eligibility requirements and application information, please visit the Summer Scholars Support page.
Program Eligibility
9th-12th grade in Spring 2023, college students, and aspiring filmmakers, including international students
Supply List
Technology:
Wacom Intuos Creative Pen Tablet (Small, Black)
16GB USB Flash Drive
Logitech M100 Mouse
A computer with the following:
A microphone (built-in to your computer or USB plug-in or wireless Bluetooth)
A webcam (one which is built-in to your computer or one that connects to your computer via USB).
Minimum 500GB Storage capacity
Internet connection – broadband wired or wireless (3G or 4G/LTE). Minimum bandwidth is 600kbps (up/down) and recommended is 1.5 Mbps (up/down).
Access to an Adobe Premiere license for the duration of the program.
Art Supplies:
Sketchbook – at least 6 x 8 inches
Pens – any type the student is comfortable drawing with or interested in experimenting with. (Ballpoint, ink, watercolor, sharpie, india ink, etc.)
Pencils – no. 2 or any other type (graphite, charcoal, watercolor, etc.)
Erasers – (optional) rubber eraser
This program gave me the opportunity to talk to my professors on a more intimate level, create work on desks once owned by Disney, and listen to stories and advice from people in the film industry.
What really made this a memorable experience are the friends I made. It was such a small and intimate setting that we all got to know each other quite well. Everyone was so passionate, welcoming, open-minded, and kind and encouraging towards one another. Today, we still talk and keep in touch, sharing our work, hoping, to one day create something beautiful and valuable."
Esmeralda Yepez
Traditional Animation, 2018
June 15, 2023
Application deadline
June 23, 2023
Enrollment Deadline
Sessions
June 26, 2023 – August 4, 2023