Stage Management Summer Institute
Learn what it takes to create magic for the stage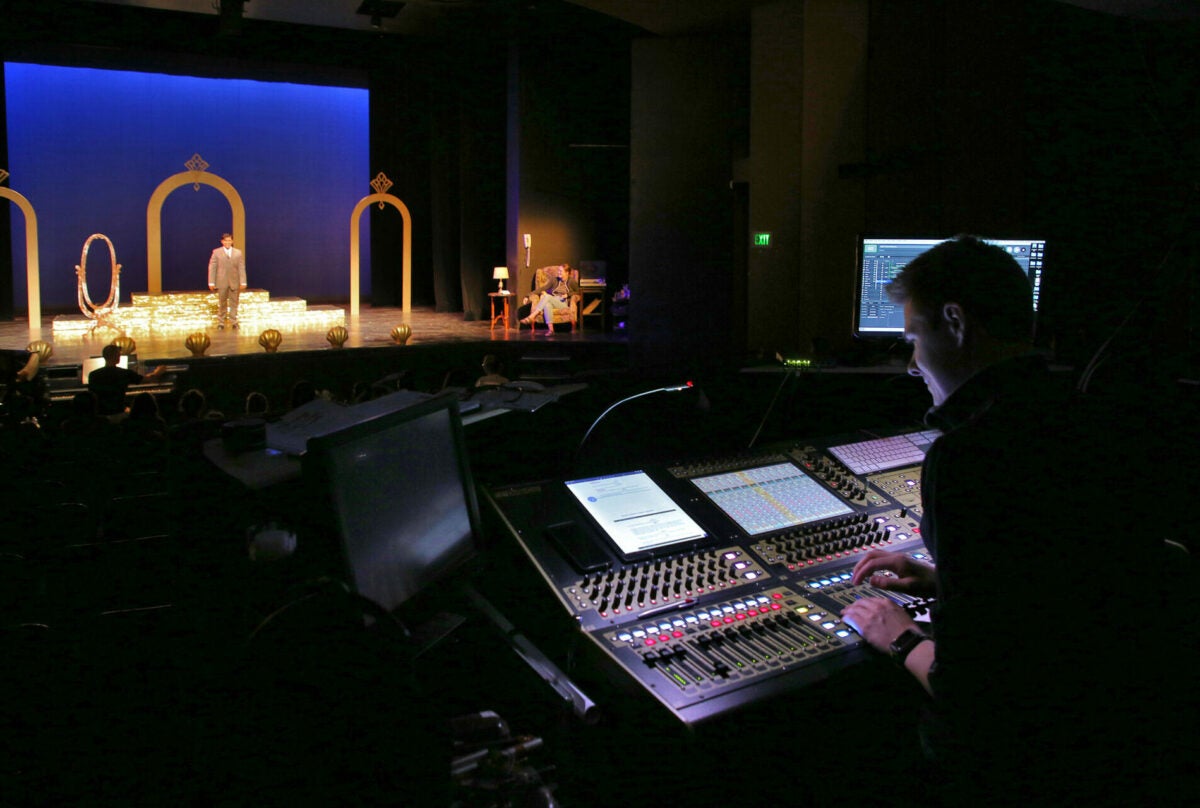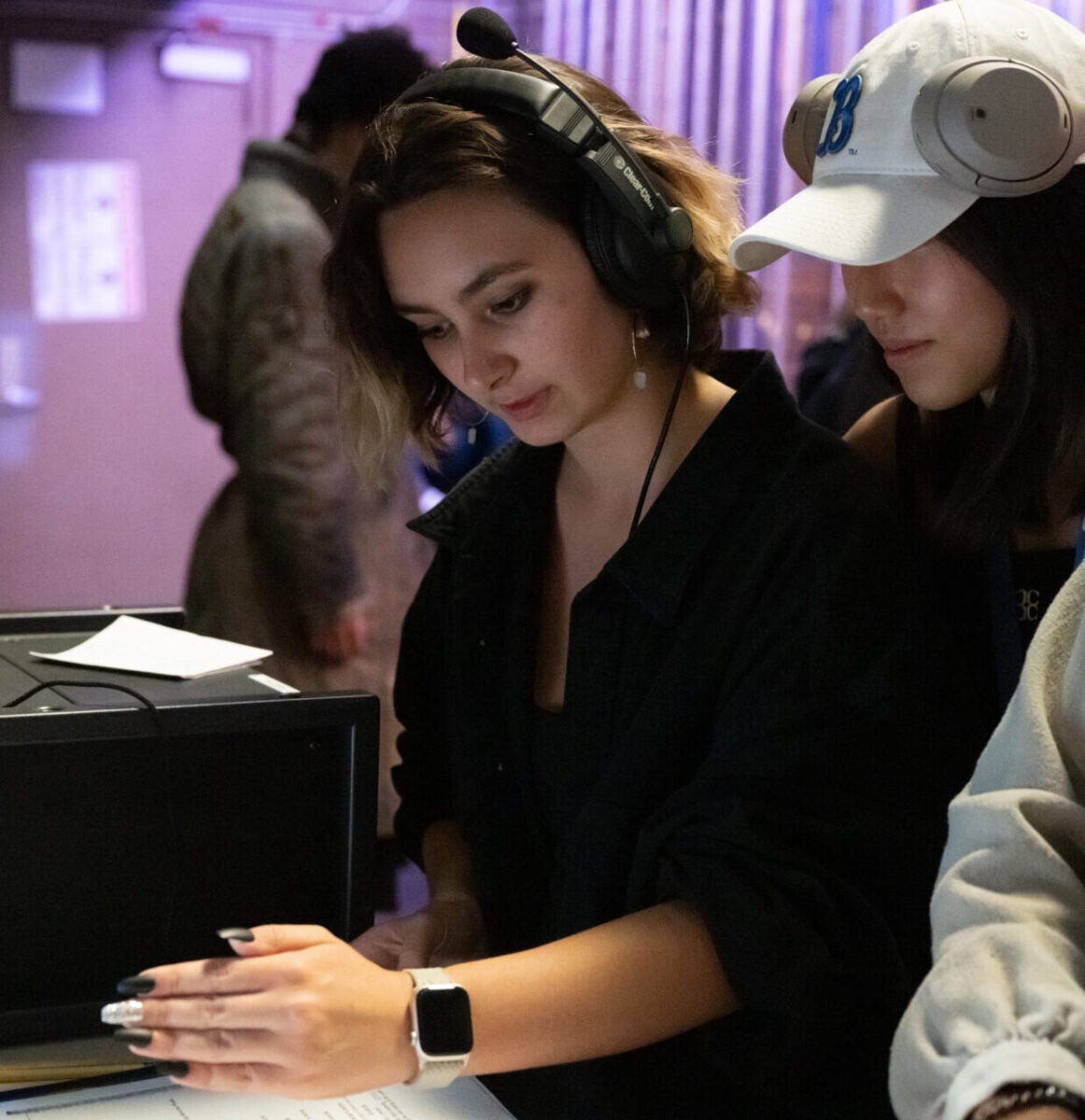 Program Overview
The UCLA Stage Management Summer Institute is a three-week conservatory-style intensive for high school theater students encompassing the study and application of stage management, theater history, leadership, teamwork, and problem solving. Students will be introduced to current industry practices through workshops and hands on activities as it is an essential component to the learning process. They will spend the morning sessions breaking down stage management at each step of the theatrical process. We will look at not just how to get something done but why it's done that way, how it was done in the past, who it effects, and how it makes the process better.
Students who participate in Session A will culminate the program by working with an ensemble on a devised theatrical piece and those who enroll in Session B will work on a musical. Both Sessions will require each student to be an active contributor from preproduction thru performance.
The program is designed for high school students who have a serious interest in stage management and seek the discipline and training required for participation in a university theater program or a career in the performing arts.
*Please note that all levels are encouraged to apply and English language comprehension and proficiency are required for the successful completion of this institute
On-Campus (Mandatory Housing)
Due to the intense nature of the Stage Management Summer Institute and the time commitment involved, living in on-campus housing is mandatory.

For more information on UCLA precollege institute housing, please see the Housing for Minors page.

Many of our precollege institutes with mandatory housing also feature non-curricular evening and weekend activities, the availability of which is at the sole discretion of the academic department offering the program, and are not operated by UCLA Summer Sessions. To learn more about whether (and when) your selected program will host such activities, please consult the schedules for each program or contact the department in question directly:
TheaterSummerInstitutes@tft.ucla.edu
Grades and Transcripts
Program participants will earn units of credit on a letter-grading basis and will be recorded on an official University of California transcript. Please note that official transcripts are not automatically sent to students. To request a transcript, please contact the UCLA Registrar's Office.
Coursework
Theater 50; 2 units, Theater 72; 2 units
Requirements
Applicants who successfully submit all requirements will be reviewed and notified via email of an admission decision within ~3 weeks.
Early application is strongly encouraged.
Applicants are required to provide the following during the online registration process:
How do you describe your passion for theater? 400 words or fewer.
How can you use your talents to facilitate someone else's vision? 400 words or fewer.
Why are you interested in stage management, and what do you hope to gain from the program experience? 400 words or fewer.
A current resume.
The essays will be prompted on the registration form; we recommend having your essays pre-written to copy/paste.
The resume can be uploaded (.pdf) during the application process. Note: All responses and links will not be accessible to edit in any form after submission of the application.
Program Eligibility
10th-12th grade in Spring 2024
Ages 15-19
Grading Basis
Students will receive a letter grade upon completion. See University Credit, Grades and Transcripts for more information about academic credit.
Financial Aid and Scholarships
UCLA Summer Sessions Summer Scholars Support
Qualified students attending grades 8th-11th in Spring 2024 in the state of California may be eligible for Summer Scholars Support, a need-and merit-based scholarship offered by the UCLA Summer Sessions Office. A limited number of full and partial scholarships are available to support enrollment in SCIP/eSCIP, one Summer Course, or a Precollege Summer Institute.
Summer 2024 deadline to apply: March 15th
Award decisions announced: April 22nd
June 1, 2024
Application deadline
June 15, 2024
Enrollment Deadline
Sessions
Session A
June 23 – July 13, 2024

Session B
July 14 – August 3, 2023