Sports Media
Session C (August 5 – September 13, 2024)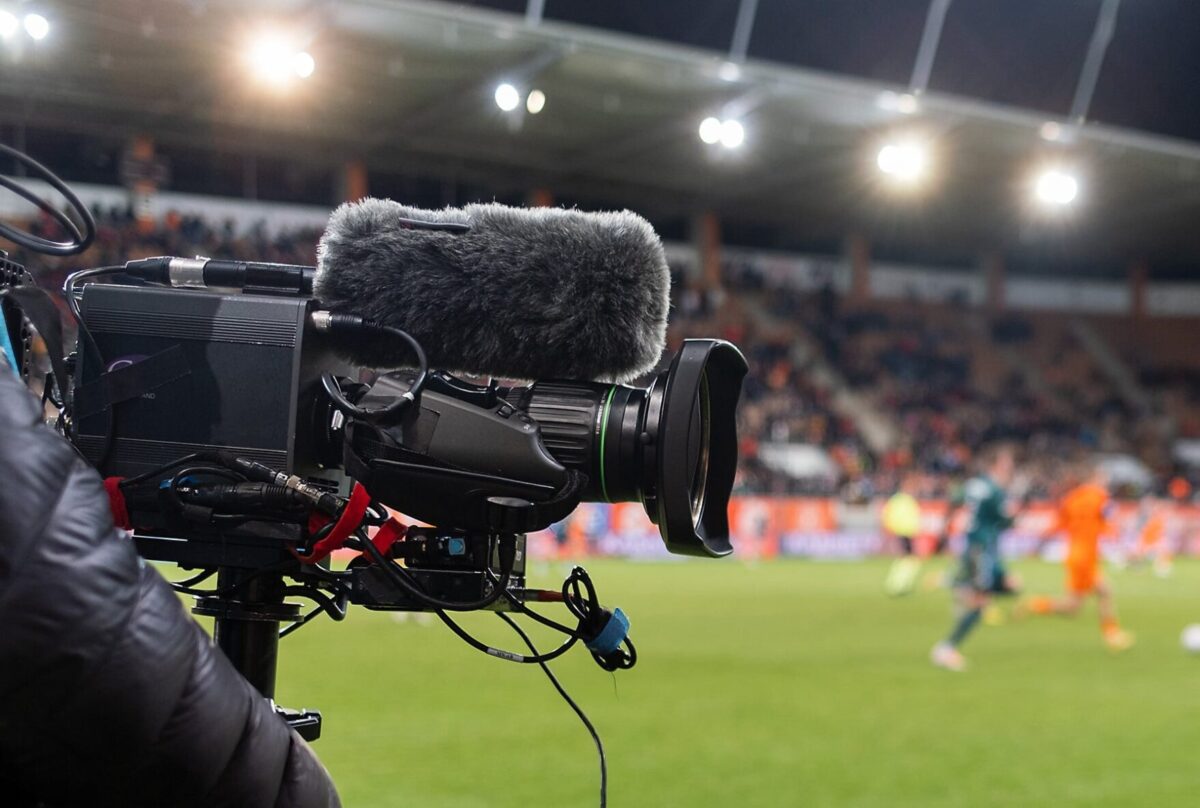 Program Overview
The UCLA Film and Television Sports Media Summer Institute immerses students in the world of sports entertainment. In class, students study the intersection of sports and entertainment and gain a critical perspective of the contemporary industry. Students learn how to identify elements of successful content creation that is both entertaining and profitable, as well as analyzing key factors such as audience, programming, marketing strategies, and more. In their internships, students apply those skills "on the ground" and build important relationships with industry professionals.
Curriculum
This program carries 8 quarter units of UC credit. Students in this track are enrolled in the following classes:
FTV 188A: Special Courses in Film, Television, and Digital Media (4)

This course will explore the intersection of sports and entertainment

FTV 194: Internship Seminars: Film, Television, and Digital Media (2)

Mentorship through the internship experience and industry guest speakers

FTV 195: Corporate Internships in Film, Television, and Digital Media (2)

Production-based internships for sporting events and other media coverage
Internships
Sports Media students pursue production-based internships at live-sports entertainment companies. Once students are enrolled in the Sports Media Summer Institute, they receive an introductory email from the Summer Institute Internship Coordinator. The coordinator will work closely with each student, helping them to prepare their cover letter, resume, and interview techniques as well as guide them in the internship search process. While our coordinator may have leads for certain internship opportunities, the onus is ultimately on the student to secure an internship. Students may instead complete a research paper to fulfill the curriculum. Internships are six weeks, for the duration of the program.
Students pursue internship opportunities in the Los Angeles area, including internship sites such as UCLA Athletics, the Los Angeles Dodgers, the Tennis Channel, and Van Wagner, to name a few. Students are responsible for applying for their internships, and our internship coordinator advises and assists students throughout the process. However, because summer is a very competitive season for internships, early registration is recommended to ensure sufficient lead-time for the application process
Hollywood & The Industry
As part of the Summer Institute, students tour a major Hollywood movie studio. Networking mixers for students and alumni of all Summer Institute tracks take place during the welcome event as well as the closing night of the program. Students are also invited to attend the TV Writer Pitch Panels and Film Production final screening.
Eligibility
This track is open to continuing undergraduate students (rising junior or senior in Fall 2024) and continuing graduate students only enrolled in a U.S. college or university in Fall 2024. Due to visa restrictions, international students are not eligible.
Online Registration
Registration opens February 15, 2024.
Please visit the Summer Sessions website for more information.
Eligible applicants who successfully submit all requirements will be reviewed and notified via email of an admission decision within two weeks. Early application is strongly encouraged