Camera Acting Summer Institute
Learn how to relate to the camera and approach script analysis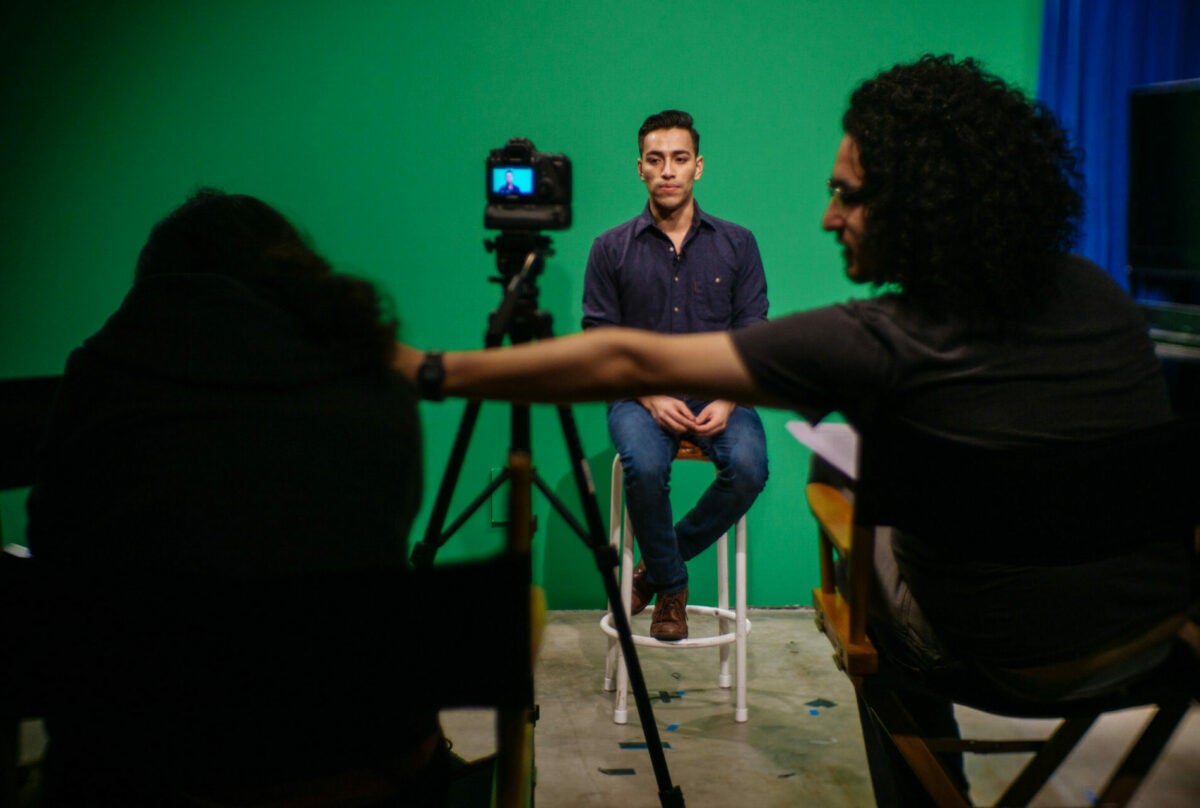 Camera Acting Summer Institute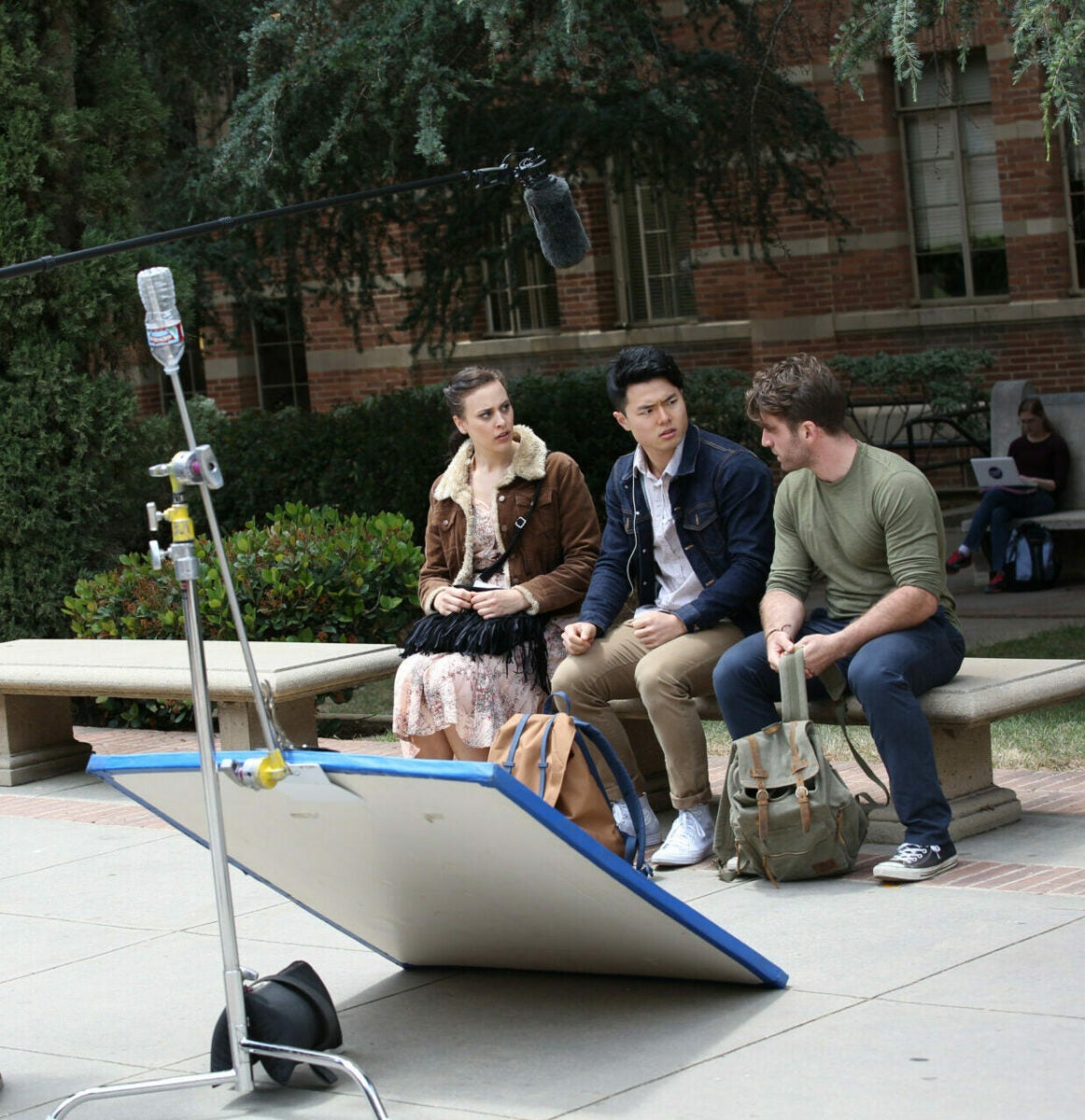 Program Overview
The UCLA Summer Camera Acting Summer Institute is a two-week, UC credit-bearing, intensive program for students interested in the performing arts. This program encompasses voice, scene study, storytelling, and on-camera acting training classes. The combination of these courses will teach every student about the process of relating to the camera lens and approaches to understanding a script so that specific choices can be made to prepare and connect in the audition room. Students will learn the technical components of acting for the camera, writing, and filming their own content, while gaining hands-on experience on how to execute a self-tape audition. Beyond the classroom, students will attend guest workshops, and learn the art of virtual collaboration.
The program is designed for high school students who seek the discipline and training required for participation in a university on-camera program or a career in the entertainment industry.
Admission to the program is by digital audition and instructor consent (See REGISTRATION section below for more information). As part of the application process, each applicant must submit a letter of reference from a high school instructor verifying the applicant's talent and ability to successfully participate in a disciplined and rigorous performing arts program. In addition to the letter of reference, we encourage each applicant to submit a resume. Both the letter of reference and the resume can be uploaded during the application process. Please note that all levels are encouraged to apply.
Program Details
This is a two-week intensive program for high school students in grades 9-12 who seek discipline and training required for participation in a university film program or a career in performing arts.
Requirements
Applications are reviewed and admission to the program is granted on a rolling basis starting February 15th. Applying at your earliest convenience, prior to June 1st, is highly recommended.
Applicants who successfully submit all requirements will be reviewed and notified via email of an admission decision within ~3 weeks.
Applicants are required to provide the following during the online registration process:
A 500-word essay responding to the following prompt: How do you plan to impact the world through your storytelling?
A letter of recommendation from a teacher, director, or someone similar that can attest to your theatrical ability, challenges, and areas for growth.
A resume. If you do not have a resume, please submit a brief description of your theatrical and/or artistic experience.
A video of a 1- 1½ minute monologue or improvised scene. Prompts are provided. See Video Audition Guidelines in the FAQ below.
Note:
The essay will be prompted on the registration form; we recommend having your essay pre-written to copy/paste.
Both the letter of recommendation and resume can be uploaded (.pdf) during the application process.
For the video component, you will need to upload your video and make it private to YouTube, Vimeo, or a similar site, and paste the private link during the application process.
All responses and links will not be accessible to edit in any form after submission of the application.
Program Eligibility
8th to 12th grade in Spring 2023
Ages 14 – 17
Grading Basis
Students will receive a letter grade upon completion. See University Credit, Grades and Transcripts for more information about academic credit.
Financial Aid and Scholarships
UCLA Summer Sessions Summer Scholars Support
Qualified students attending grades 8th – 11th in Spring 2023 in the state of California may be eligible for Summer Scholars Support, a need- and merit-based scholarship offered by the UCLA Summer Sessions Office. A limited number of full and partial scholarships are available to support enrollment in SCIP/eSCIP, one Summer Course, or a Precollege Summer Institute.
Summer 2023 deadline to apply: March 15.